Congratulations, 2019 Graduates!
May 15, 2019
Congratulations to all the 2019 high school and college graduates this season!
The career opportunities for statisticians are steadily growing, projected to increase 34 percent over the next seven years. Even better, the field is frequently recognized as one othe very best careers for opportunity, salary and overall satisfaction. In 2019, those nods have included rankings as U.S. News & World Report's #1 Best Business Job and USA TODAY's #5 Top Job in America.
And if your next step is undergraduate studies, an increasing number of universities are creating or expanding their statistics programs. See what your school has to offer!
Whether you've earned your statistics degree or just taken a few classes to support your work in another field, your statistics skills are just the beginning. As statistician John Tukey once said, a foundation in statistics allows you to play in everyone's backyard, and can lead you anywhere from Silicon Valley to fashion to your favorite sports team, and beyond.
So take those statistics skills you've earned and dream big, graduates! Opportunity is waiting for you.
Read next:






Related Posts
From monitoring pandemic impacts, to election projections, to social justice causes, the biggest issues of these times all have one thing in common: Statisticians and data scientists play an important role. So, it's no surprise the new year's job rankings put statisticians and data scientists high on their lists, continuing a trend of high rankings…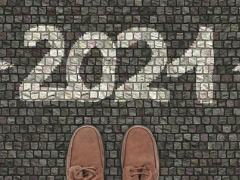 This year been unpredictable and unprecedented for everyone. With the dramatic shift in the U.S. workforce and economy due to COVID-19, you may be wondering,"Is a statistics still a good career option for me?" Although the future may seem unknown for many, don't fear, future statisticians! There are countless opportunities to put your stats skills toward important and fulfilling work, including human rights, international development,…