Graduation Roundup: The Latest News in Data Science Careers
May 18, 2017
We're hitting graduation season! Best wishes to all the graduating students out there, whether it be high school or college, as you move on to your next big thing.
As you look ahead, might we recommend pursuing an education (or career) in data science?
As you already know if you've visited This is Statistics before, data science is an in-demand skill set in a wide range of fields, that empowers you to make a difference.
Want a bright future? Statistics is a great place to start. To celebrate graduation, we've rounded up these four recent news articles that highlight the advantages of developing your statistics skills:
1. Be a rock star
In Computer Business Review, reporter Leo Barett observed that the tech industry's demand for data science professionals has led to a glamorization of those with the skills to get the job done:
"As with any highly sought after role, data scientists – those that possess the skills needed to understand this data – are now akin to the rock stars of the tech world."
As the amount of data being collected continues to grow, the need for those who can derive meaning from the numbers will, too.
2. Maximize your opportunities
No surprise, colleges and universities are observing the demand for data science in the work force, too. The importance of professionals who can make sense of the myriad of data collected by businesses was called out by Iowa State University:
"Corporations want someone who can identify problems, know where to find the data and then analyze it to solve the problem."
To prepare business professionals for this need, the university announced it is adding a Master of Business Analytics program to its College of Business.
3. Follow your passions
Consider this your latest reminder that a statistics degree can be put to work in a wide variety of career paths—the North Carolina Plant Sciences Initiative is pushing for better "smart farming" in the state through a broach data share for assessment.
By harnessing data from farmers and agricultural scientists across the state, they could glean insights that could help "make better decisions about irrigation, fertilizer, and weed and pest control solutions, down to the square inch."
4. Fit to your goals
If you're wondering what your next step after graduation should be, check out this excellent Q&A from Forbes and contributor Quora, "Do I Need An Advanced Degree To Become a Data Scientist?"
The simple answer is, it depends. In this brief article, Paula Griffin, Product Manager at Quora,  breaks down what types of degrees are best for which types of data science careers.
(What is it like to be a Quora data scientist? Find out in this interview.)
Ready to Plan Your Future?  
It's not news that statistics is a growing field with a lot of opportunities to offer. As the trend continues to grow, the corporate and educational worlds alike are standing up and taking notice.
If you're a recent graduate looking to hit the ground running for a well paying career with big opportunities ahead, statistics is a great place to be.






Related Posts
From monitoring pandemic impacts, to election projections, to social justice causes, the biggest issues of these times all have one thing in common: Statisticians and data scientists play an important role. So, it's no surprise the new year's job rankings put statisticians and data scientists high on their lists, continuing a trend of high rankings…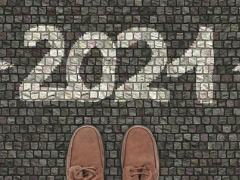 This year been unpredictable and unprecedented for everyone. With the dramatic shift in the U.S. workforce and economy due to COVID-19, you may be wondering,"Is a statistics still a good career option for me?" Although the future may seem unknown for many, don't fear, future statisticians! There are countless opportunities to put your stats skills toward important and fulfilling work, including human rights, international development,…