What's the Year's Hottest Job? Statistician
May 5, 2017
Quiz time: What is one of the most in-demand jobs, with even more potential for growth in the coming years, that pays well and encompasses everything from sports to healthcare to marketing?
Once again, it is statistician.
Job-seeker website CareerCast recently released its annual "Best Jobs" rankings, and the job of statistician ranked at number one.
"One key factor in the profession's top billing is that employment is expected to jump by 34% in the coming seven years," noted CareerCast's report.
Statistician isn't the only data science job on the list. Three more of the top 10 jobs all rely on data analysis and math skills: operations research analyst (3), data scientist (4), and mathematician (7).
With that demand for statisticians comes great salary potential. Parade Magazine's "What People Earn 2017" features the real-world salaries of a wide variety of careers, including data scientist Dana Udwin who reports her salary as $100,000 a year.
Udwin told Parade what she loves most about her job is she is constantly challenged to her analytical and communications skills, saying that the information is only as good as the delivery.
We love seeing even more evidence considering a career in statistics pays big rewards. But don't take our word for it. Check out what recent statistics graduates have to say about their careers and this list of what other organizations have to say about statisticians.






Related Posts
From monitoring pandemic impacts, to election projections, to social justice causes, the biggest issues of these times all have one thing in common: Statisticians and data scientists play an important role. So, it's no surprise the new year's job rankings put statisticians and data scientists high on their lists, continuing a trend of high rankings…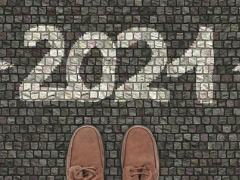 This year been unpredictable and unprecedented for everyone. With the dramatic shift in the U.S. workforce and economy due to COVID-19, you may be wondering,"Is a statistics still a good career option for me?" Although the future may seem unknown for many, don't fear, future statisticians! There are countless opportunities to put your stats skills toward important and fulfilling work, including human rights, international development,…