Why Study Statistics?
Statistician is the coolest job you've never heard of. Don't take our word for it; see for yourself all the great things you can do with a career in statistics.
Change the World
Statisticians contribute to society in many ways, from protecting endangered species and managing the impacts of climate change to making medicines more effective and reducing hunger and disease.
Have Fun
Careers in statistics are fun! You could be a "Moneyball"-style statistician or a member of the data science team of a U.S. presidential campaign.
Satisfy Curiosity
Statistics is a science. It involves asking questions about the world and finding answers to them in a scientific way. If you are curious about how things work, statistics is a career that will keep  your curiosity piqued and your brain engaged.
Make Money
Demand for statisticians and data scientists is growing, and so are their salaries. The median salary for statisticians is $92,030, according to 2019 Bureau of Labor Statistics data.
---
Preparing for a Science Fair? Statistics can Help.
You can give your project a competitive edge by incorporating statistical thinking. Statistics will make your project more effective, robust, efficient and reproducible.
Resources to help you get started are available here.
---
Data Viz Lessons from the New York Times Learning Network
Once a week from September to May, the "What's Going On In This Graph?" feature shares a graph from a recent New York Times article without any contextual information. This gives you the opportunity to apply your statistical knowledge and critical thinking skills to deduce key information and messages communicated in the graph. 
---
Student Contests
Fall Data Challenge 
Every fall, This is Statistics invites you to explore real data sets on a different real-world issue, such as voter behaviors, homelessness, or the opioid addiction crisis, in the Fall Data Challenge.
Statsketball
In the spring, we host Statsketball, to give you and your classmates the chance to use sports analytics skills to predict the winners of the NCAA Basketball Tournament.
ASA Data Visualization Poster Competition 
Are you a middle or high school student? Through ASA's Data Visualization Poster Competition, you can create a display with two or more related graphics summarizing a dataset, look at data from different points of view and answer specific questions about the data.
ASA Statistics Project Competition
Middle and high school students, participate in the ASA Statistics Project Competition to test your stats skills! This project allows you to answer a research question using statistical techniques and present your work in a written report.
Make a note in your planner now to get involved!
---
Stats + Stories Podcast
This podcast looks at the statistics behind the stories, and the stories behind the statistics with Miami University department chair John Bailer (statistics) and moderator Rosemary Pennington (media, journalism & film). Guests have included network television executives, sports reporters, environmental researchers, data journalists and statisticians in a variety of flavors.
---
Sports Analytics Club Program
Connect your stats skills to your passion for sports with the Sports Analytics Club Program. This organization provides free opportunities for you to hone your data science skills over the summer, among other resources. Find your local club and get excited about sports analytics!
---
What Education is Needed to Become a Statistician?
Looking to take your statistics interest to the next level in college? Most statisticians have a bachelor's degree in statistics, applied mathematics or a closely related field. Increasingly, many also have some education or background in computer science. There are also many biostatistics degree programs for you to choose from. But the specific degree and level of education of a statistician or data scientist can vary widely depending on the individual, the sector and the job.
Read more profiles of statisticians and data scientists, and some of the cool jobs they do.
Explore statistics opportunities at the graduate level
Graduate programs not only include further studies in statistics and mathematics, but may be tailored towards specific disciplines such as biostatistics, statistical computing, survey research and methodology and data science just to name a few.
---
Statisticians are Diverse, So are their Jobs
No matter what you call them—statistical scientists, data scientists, quants or analysts—statisticians are a diverse group of people with one thing in common: they use statistics to draw valuable insights from data. Meet some up-and-coming statisticians who are making a difference and having fun while they do it.
Employers Discuss The Demand For Statisticians
June 16, 2020
Love data? A career in statistics could be for you. A new national survey by SHRM finds data analysis skills are in high demand and the job growth for statisticians is expected to increase by 33.8% in the next ten years.
How Statistics Opens Career Opportunities
March 6, 2020
Learn more about the various career opportunities you can pursue with a background in statistics from Amazon research scientist Ming Li!
Why Statistics Matters for Everyone
March 6, 2020
Statistics is important for everyone! Dr. Sudipta Roy explains why statistical literacy is essential for all students.
Statisticians Making A Difference
October 28, 2016
Statisticians are making the world a better place. From improving agricultural production to combating human rights abuses, the ways in which statisticians have a positive impact on society are numerous. Watch several accomplished statisticians describe the social impact of their work.
Statistician Megan Price Promotes Social Justice and Human Rights
December 21, 2015
Megan Price uses statistics to answer important questions about social justice and human rights. She travels the world to collect data, some of which has been used as evidence in the prosecution of war crimes. Another interesting fact about Megan, she's a second generation statistician. Her grandfather was a statistician during the Cold War who used statistics to identify objects in space.
---
Work in Virtually any Sector and Corner of the World
With a career in statistics, you're not limited by geography or industry. Statistics jobs are all over the U.S. and around the world. Work for a high-tech company in Silicon Valley, a humanitarian organization in New York City, a global pharmaceutical company in Europe, or a business consultancy in India. There are too many possibilities to list, but you can get a sense of the places that employ statisticians by exploring the map below.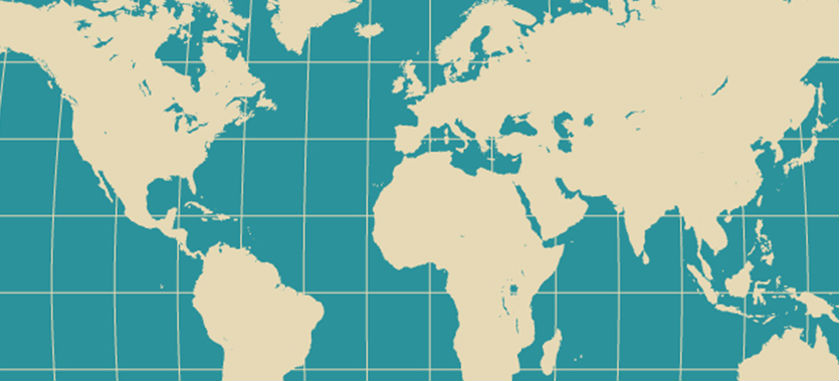 These organizations represent the tip of the iceberg when it comes to career opportunities for statisticians. Learn about more sectors that hire statisticians.