Statsketball: Meet the Judges
February 22, 2018
It's almost that time of year for the NCAA Men's Basketball Tournament, which means it's also almost your chance to score! Get warmed up for the 2018 Statsketball Tournament by learning who will be assessing your predictions.
People choose their teams based on anything from trivial things like team color or a cool mascot, leaving their predictions to chance, while others use highly sophisticated methods. That's where your statistical savvy comes in handy, backed by a team of experts to determine the best methods to the madness. Judges will determine winner submissions based on accuracy and the strength of your statistical methodology.
Curious to learn more about the scorekeepers? Meet this year's Statsketball judges: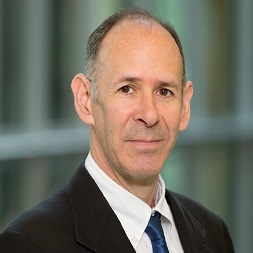 Sheldon H. Jacobson, Ph.D.
Dr. Sheldon H. Jacobson is a founder professor of computer science at the University of Illinois at Urbana-Champaign, where he serves as the director of the Bed Time Research Institute, a STEM learning laboratory for addressing problems that impact society, inform policy and/or are of broad societal interest. As part of the Institute, he oversees undergraduate and graduate research on bracketology, which led to the 2011 launch of the Bracket Odds website. These activities have been widely broadcast, appearing in and quoted on Bleacher Report, CBS Sports, USAToday and Bloomberg Business.

Stephen Loftus, Ph.D.
Dr. Stephen Loftus is a visiting assistant professor of mathematical sciences at Sweet Briar College. Prior to this, he received his Ph.D. in statistics from Virginia Tech in the fall of 2015 and worked as an analyst the Tampa Bay Rays' baseball research and development department. Additionally, he has written and presented several articles of public sabermetric research, concentrating on the use of Bayesian methods in baseball analysis.

Laurel Chiappetta, M. S.
Laurel Chiappetta is the founder of Data D.I.V.A. LLC statistical consulting. She holds a master's degree in biostatistics from the University of Pittsburgh Graduate School of Public Health and is an adjunct teacher at the University of Pittsburgh. For the past 15 years, she has specialized in statistical analysis, programming and data acquisition working with various applications including healthcare and marketing research. She also regularly contributes to educational publications in business statistics and statistical computing.
Want to learn more? Check out these Statsketball resources to get you started or visit the Statsketball page for tournament information.






Related Posts
From monitoring pandemic impacts, to election projections, to social justice causes, the biggest issues of these times all have one thing in common: Statisticians and data scientists play an important role. So, it's no surprise the new year's job rankings put statisticians and data scientists high on their lists, continuing a trend of high rankings…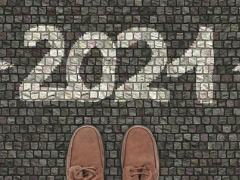 This year been unpredictable and unprecedented for everyone. With the dramatic shift in the U.S. workforce and economy due to COVID-19, you may be wondering,"Is a statistics still a good career option for me?" Although the future may seem unknown for many, don't fear, future statisticians! There are countless opportunities to put your stats skills toward important and fulfilling work, including human rights, international development,…