Statsketball: 5 Great Resources to Get Started
March 7, 2019
Statistics play a huge role in the strategy, assessment and business of modern sports, both as a scientific discipline and through the data. The NCAA Men's and Women's Basketball Tournaments are no exception—in fact, with the complexity of bracketology, statistics may be the key to sound predictions.
As you start thinking about how to tackle your Statsketball bracket predictions, here are some resources to help you dig into the numbers and inspire your strategy.
Bracket Stats and Facts for Every Fan
If you're looking for a starting point to understand the basics of the NCAA tournament's bracket system and how statistics factors into the results, this breakdown from ThoughtCo is a fantastic place to start. It's a quick read with a few cornerstone basics about how the structure of the bracket system translates into tournament statistics: round one wins and losses.
You also can get a deeper dive into bracketology methods from the University of Illinois at Urbana-Champaign. The article will help you fill in a bracket based on the signature Bracketodds analytics model—a great tool for learning how to do it yourself for the contest.
NCAA College Basketball Stats 2019
When you're ready to take a deep dive into the data, start here. TeamRankings.com offers a database of metrics for all of the NCAA teams in a wide range of categories, which means it's sure to be a great resource as you begin your assessment.
How should scoring defense be weighed against assists and turnovers? Only you can decide.
The NCAA Basketball Tournament Explained in 6 Graphs
This article from Newsweek offers a visual exploration of key statistics related to the tournament. Let this "hindsight's 20/20" assessment of a previous year's predictions and results inspire you as you begin your predictions for this year. Go ahead, get inspired.
2018 Statsketball Submissions Top Trends
Want to peek over the shoulder of your competition? We can't do that, but we can do the next best thing—this article from last year's Statsketball shares some trends we saw among the submitting teams' entries.
Want more? Here's a breakdown of how the pros predicted last year's tournament, and how it played out for them.
How a Data Scientist Who'd Never Heard of Basketball Mastered the Tournament
You don't have to be a basketball fan to join the fun! Watch this video collaboration between FiveThirtyEight and see how a 13-year-old in Illinois and a 47-year-old English woman kept pace with a Vegas oddsmaker.
With all this data, where should I start? 
A great place to start searching for data is on the NCAA's website. Check out how your favorite men's and women's teams have fared throughout the regular season and begin to decipher how you can use these statistics in your analysis.
Never watched college basketball? No problem! Learn more about the tournaments directly from the NCAA.






Related Posts
From monitoring pandemic impacts, to election projections, to social justice causes, the biggest issues of these times all have one thing in common: Statisticians and data scientists play an important role. So, it's no surprise the new year's job rankings put statisticians and data scientists high on their lists, continuing a trend of high rankings…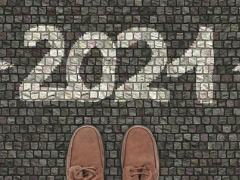 This year been unpredictable and unprecedented for everyone. With the dramatic shift in the U.S. workforce and economy due to COVID-19, you may be wondering,"Is a statistics still a good career option for me?" Although the future may seem unknown for many, don't fear, future statisticians! There are countless opportunities to put your stats skills toward important and fulfilling work, including human rights, international development,…