Police Data Challenge: One Day Left to Submit
November 2, 2017
If you declared intent to enter the Police Data Challenge, then time is almost up to submit your entry!
The deadline to complete and submit your presentation is tomorrow, Friday, November 3. Your submission should be in the form of up to 10 PowerPoint slides to explain your findings and recommendations, and a written technical statement detailing your methods and analysis in 500 words or less.
Once you've submitted your entry, our expert judges will use these criteria to evaluate the overall quality, data assessment and any implicit biases.
If your team is still finalizing your presentation, here are some helpful resources:
Ready? Submit your presentation here.  






Related Posts
From monitoring pandemic impacts, to election projections, to social justice causes, the biggest issues of these times all have one thing in common: Statisticians and data scientists play an important role. So, it's no surprise the new year's job rankings put statisticians and data scientists high on their lists, continuing a trend of high rankings…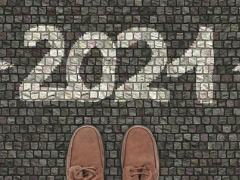 This year been unpredictable and unprecedented for everyone. With the dramatic shift in the U.S. workforce and economy due to COVID-19, you may be wondering,"Is a statistics still a good career option for me?" Although the future may seem unknown for many, don't fear, future statisticians! There are countless opportunities to put your stats skills toward important and fulfilling work, including human rights, international development,…