You Asked, Lucy Answered: Police Data Challenge Twitter Chat
October 18, 2017
Last night we hosted a Police Data Challenge Twitter chat to field your questions as you declare your intent and start working with the data sets. Our Police Data Challenge expert Lucy D'Agostino McGowan offered some great insights and advice for our student teams.
Thanks to all who joined! We loved chatting with you and addressing your top questions about the contest.
Got a question not answered in the chat? Email Lucy at thisisstats@gmail.com.
Don't forget! Declare your intent to join the Police Data Challenge by this Friday, October 20, at 11:59 p.m.






Related Posts
From monitoring pandemic impacts, to election projections, to social justice causes, the biggest issues of these times all have one thing in common: Statisticians and data scientists play an important role. So, it's no surprise the new year's job rankings put statisticians and data scientists high on their lists, continuing a trend of high rankings…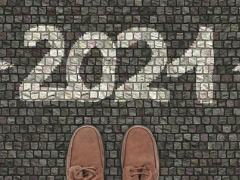 This year been unpredictable and unprecedented for everyone. With the dramatic shift in the U.S. workforce and economy due to COVID-19, you may be wondering,"Is a statistics still a good career option for me?" Although the future may seem unknown for many, don't fear, future statisticians! There are countless opportunities to put your stats skills toward important and fulfilling work, including human rights, international development,…