Data Scientist Most In-Demand Job, Reports Fast Company
January 27, 2016
Data scientists "are among the most wanted hires," and to become one, individuals need skills in database management, statistics and machine learning, and distributed and parallel systems, reports Fast Company.
The findings come from a recent report of jobs site Glassdoor, which ranks the top 25 jobs in America based on  earning potential, career opportunities, and number of job openings.
The article also quotes recent analysis of Bureau of Labor Statistics data by the American Statistical Association, which shows that mean annual wages for statisticians grew 12% between 2000 and 2014 in inflation-adjusted dollars.
The article notes that there are 1,736 job openings for data scientists and the median base salary is $116,840.
Want to learn more about what data scientists do, and why statistics is such an important part of the field? Read profiles about data scientist Hilary Parker of Etsy,  Rayid Ghani of Data Science for Social Good, and DJ Patil, the first chief data scientist of the United States.
Read the full Fast Company article here.






Related Posts
From monitoring pandemic impacts, to election projections, to social justice causes, the biggest issues of these times all have one thing in common: Statisticians and data scientists play an important role. So, it's no surprise the new year's job rankings put statisticians and data scientists high on their lists, continuing a trend of high rankings…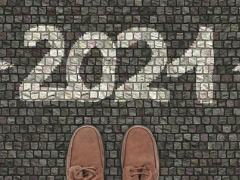 This year been unpredictable and unprecedented for everyone. With the dramatic shift in the U.S. workforce and economy due to COVID-19, you may be wondering,"Is a statistics still a good career option for me?" Although the future may seem unknown for many, don't fear, future statisticians! There are countless opportunities to put your stats skills toward important and fulfilling work, including human rights, international development,…