Data-Driven Government Means Greater Role for Statisticians, Says White House Chief Data Scientist
December 22, 2015
Statisticians have been the backbone of how the country has thought about data for years, and their role in an increasingly data-driven society will grow even more important, said White House Chief Data Scientist DJ Patil.
Addressing one of the largest annual gatherings of statisticians, Dr. Patil told attendees of JSM2015 the field of statistics is changing, and that will lead to even more opportunity for statisticians, including in public service, where the role of statistician is critical in evaluating policy.
How do we transform data into better insights and policy, asked Dr. Patil? That will continue to be an exciting challenge for statisticians, data scientists and others in the field of data, he said.
Dr. Patil encouraged students of statistics and data science to pursue careers in public service where there are unique opportunities to make an impact in a broad number of areas, from healthcare to community services.
Watch Dr. Patil's full address below:






Related Posts
From monitoring pandemic impacts, to election projections, to social justice causes, the biggest issues of these times all have one thing in common: Statisticians and data scientists play an important role. So, it's no surprise the new year's job rankings put statisticians and data scientists high on their lists, continuing a trend of high rankings…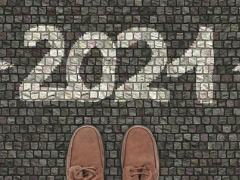 This year been unpredictable and unprecedented for everyone. With the dramatic shift in the U.S. workforce and economy due to COVID-19, you may be wondering,"Is a statistics still a good career option for me?" Although the future may seem unknown for many, don't fear, future statisticians! There are countless opportunities to put your stats skills toward important and fulfilling work, including human rights, international development,…