Back to School with Stats: 'What's Going On in This Graph?' is Now Weekly!
September 11, 2018
Are you taking a statistics course this year? If you are, congratulations! You're in for a fun and challenging course that will build important skills for your future, no matter what career you choose. Here's what you can expect in the year ahead.  
But don't worry, even if you aren't enrolled for a statistics course right now, you can still build your skills! 
"What's Going On in This Graph" was established to help you practice your critical thinking, math and statistics skills–plus, it's fun! As it relaunches for the 2018-19 school year, it is becoming a weekly feature for students and teachers from The New York Times Learning Network and the American Statistical Association. 
Starting today, a new graph will be released from a recent article from The New York Times every Wednesday. The graph is stripped of its contextual information and it's up to you to decipher its meaning. The following day, a live moderation will take place in the comments section of the article. Then, on Friday, the article's title and meaning will be revealed. Are you up for the challenge?  
A Classroom Resource
 Teachers, "What's Going On in This Graph" is a powerful activity that is now even easier to fit into your curriculum. You'll also be provided a sneak peek of the content each tuesday. By analyzing each weekly new graph, students have the opportunity to build confidence and acquire new conceptual understanding that will become more sophisticated over time.  
Look for each week's new graph here, and join the conversation online using #NYTGraphChat.  
View the full schedule of "What's Going On In This Graph" features for the 2018-19 school year.  






Related Posts

The Public Health Data Challenge deadline is tonight! As your team puts the final touches on your submission, remember to finalize and submit your materials before 11:59 PM EST.  Your submission should consist of a presentation with up to 10 slides on your team's analysis and recommendations as well as an essay with a maximum of 500 words describing the technical details…
0 comments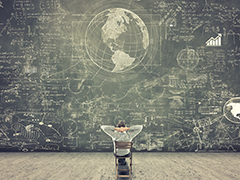 In honor of the science, technology, engineering, and math (STEM) community, today we are celebrating National STEM Day. These disciplines play a vital role in the advancement of scientific innovation and economic growth. National STEM Day is an opportunity to encourage your students to explore and pursue their interests in STEM topics, which includes statistics….
0 comments