World AIDS Day: Statisticians Making a Difference
December 1, 2017
In honor of World AIDS Day, we are recognizing how vital statisticians are in combating the disease and improving the lives of AIDS patients.
Data analysis leads to understanding the disease, the populations involved, and ways to progress treatment. Even a cure is possible, according to statisticians based at the Center for Biostatistics in AIDS Research (CBAR) at Harvard T.H. Chan School of Public Health.
CBAR statisticians evaluate drug risks and benefits, and design studies to understand, assess and address challenges. Their work includes evaluating antiretroviral drugs, which can manage HIV, and testing multi-drug regimens. This contributed to the current treatment guidelines for HIV patients as well as to the dramatic decrease in AIDS mortality worldwide. Additionally, data analysis has uncovered the potential of eliminating mother-to-child HIV transfer for those who have access to treatment.
The United Nations recently recognized how statisticians are changing the world. They recognized how they have improved data tracking on factors that spread HIV/AIDS, leading to programs that significantly reduced it.
This is just one way statisticians are making a positive impact in the world every day. The demand for jobs in STEM is increasing, with statistics being one of the most rapidly growing STEM majors in the U.S., and data scientist currently listed as the top job in America.
Interested in being a statistician? Find out more here.
*Image provided by World AIDS Day official website.






Related Posts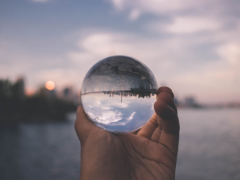 By Kayla Williams, mathematics major, Ohio State University I am currently a senior mathematics major at the Ohio State University, and hope to begin a Ph.D. program in statistics this upcoming fall. During the summer of 2022, I participated in the Collaborative Undergraduate Biostatistics Experience (CUBE) program at Virginia Tech. I enjoyed learning about the…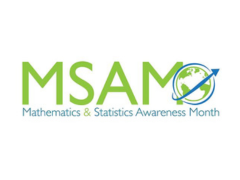 If you haven't had a chance to celebrate Mathematics and Statistics Awareness Month (MSAM), you still have time!  But what is Mathematics and Statistics Awareness Month? It was originally founded as Mathematics Awareness Week in 1986 with a proclamation by President Ronald Reagan. In 2017, the effort extended to statistics to highlight the importance of…