Celebrating National STEM Day
November 8, 2017
In honor of the science, technology, engineering, and math (STEM) community, today we are celebrating National STEM Day. These disciplines play a vital role in the advancement of scientific innovation and economic growth.  
One of the most rapidly growing STEM majors in the U.S. is statistics, and demand for employees with statistical skills is soaring. To keep up, universities across the nation are expanding their statistics departments or creating new programs in data science. In fact, according to Glassdoor, data science is the top job in America right now.  
It's becoming more necessary for non-statisticians to have basic statistical literacy, and the ability to understand how to makes sense of data can be applied to nearly any field. For example, reporters use data analysis for their research and investigative journalism, and coaches use sports analytics to make game-changing decisions about player utilization and team performance.  
Signing up for one statistics course in high school or college is all it takes to get involved. Interested in learning more about statistics? Take our quiz and discover what kind of statistician you could be!






Related Posts
From monitoring pandemic impacts, to election projections, to social justice causes, the biggest issues of these times all have one thing in common: Statisticians and data scientists play an important role. So, it's no surprise the new year's job rankings put statisticians and data scientists high on their lists, continuing a trend of high rankings…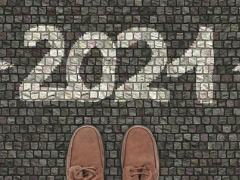 This year been unpredictable and unprecedented for everyone. With the dramatic shift in the U.S. workforce and economy due to COVID-19, you may be wondering,"Is a statistics still a good career option for me?" Although the future may seem unknown for many, don't fear, future statisticians! There are countless opportunities to put your stats skills toward important and fulfilling work, including human rights, international development,…