Statistician Finds Twitter Posts Largely Ignore Risks of Hookah Smoking
January 19, 2016
Social media can often portray life through rose-colored glasses, depicting an overwhelmingly positive version of reality. One statistician found this to be the case when it comes to hookah, a form of tobacco smoking that has become more popular among young people in recent years.
Melissa J. Krauss, a research statistician at Washington University's Department of Psychiatry, found that the plethora of positive messages about hookah smoking on Twitter feeds may lead people to believe that smoking a hookah pipe is less harmful than smoking cigarettes, when in fact both have similar health risks.
Krauss and her team tracked hundreds of thousands of Tweets about hookah smoking over one month. After identifying and analyzing a random sample of 5,000 tweets, they found that 87 percent of them were positive.
"Nearly 90 percent of those tweets normalized or promoted hookah smoking. Those who sent the tweets often said they were smoking hookah or wanting to, or the tweets advertised hookah bars, hookah lounges and hookah products," said Krauss.
Twitter has a large influence in the public health sphere, noted Krauss. She and her team have continued to analyze health trends via social media. She has suggested that public health experts "need to learn how to create an influential presence on social media" in order to stop misconceptions like this from occurring.
The work of Dr. Krauss and her team show the powerful impact statisticians can have on society. Learn more about their work, and that of other statisticians making a difference, such as Rayid Ghani of the University of Chicago and Megan Price of the Human Rights Data Analysis Group.






Related Posts
From monitoring pandemic impacts, to election projections, to social justice causes, the biggest issues of these times all have one thing in common: Statisticians and data scientists play an important role. So, it's no surprise the new year's job rankings put statisticians and data scientists high on their lists, continuing a trend of high rankings…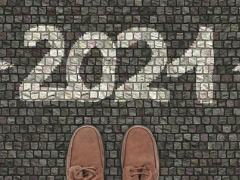 This year been unpredictable and unprecedented for everyone. With the dramatic shift in the U.S. workforce and economy due to COVID-19, you may be wondering,"Is a statistics still a good career option for me?" Although the future may seem unknown for many, don't fear, future statisticians! There are countless opportunities to put your stats skills toward important and fulfilling work, including human rights, international development,…