August 4, 2017
From July 29 to August 3, statisticians from all over the globe made their way to the annual Joint Statistical Meeting (JSM), the biggest event for statistics in North America, organized by the American Statistical Association (ASA) and other leading statistics organizations.
The event brought together 6,500-plus professionals across academia, industry and government. More than 1,000 students joined the festivities, with their own set of sessions and a special students-only mixer so they could connect, learn and plan their futures.
This is Statistics was there, too! We had a blast connecting with statisticians at every stage of education and across a wide range of fields.
We wanted to share the fun with all of you, so here are a few of our biggest highlights from JSM 2017:
ASA President's Invited Speaker
The Wall Street Journal's Jo Craven McGinty, writer of The Numbers column, presented to the conference with an address titled, intriguingly, "It's Not What You Said. It's What They Heard."
Statisticians of all Stripes
The This is Statistics crew set out to meet as many statisticians and students as we could, and we captured it all on film. Just wait—we've got some great social media and videos coming your way.
Sessions
The foundation of any conference is the sessions, of course, and JSM did not disappoint. This year's lineup maxxed out the diversity within the field of statistics, covering everything from  "State-Space Modeling of Dynamics Processes in Neuroscience" to "Why Uber Should Be in the Driver's Seat for Cars, Not for Data Analysis."
StatsCat
StatsCat made the rounds of the conference, from networking over breakfast to the closing Dance Party. To follow his antics, check out the hashtag.
Career Opportunities
We've told you before about the many career opportunities out there for statisticians, but there was nowhere like the JSM Exhibition Lounge to prove it. More than 75 employers were recruiting for 200-plus positions. See what Lyft recruiter Justin Villepigue had to say.
This is Statistics Instagram Launch
We took advantage of statistics' biggest event of the year to launch our new Instagram account! Check it out at @ThisIsStats to see more of our highlights from the conference, as well as continued insights and clips from our statistician interviews, and more.






Related Posts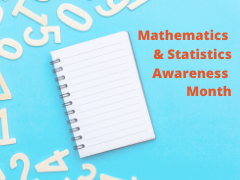 It's Mathematics and Statistics Awareness Month (MASAM), and This is Statistics is celebrating all month long with a Facebook Live series spotlighting real statisticians in a wide range of fields—the perfect addition to your digital classroom! Join us every Thursday through April at 2pm ET for a live session with a real statistician! Learn how…
0 comments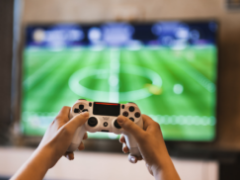 Chen Teel: Statistics for Personalized Gaming at Electronic Arts When we say that statistics is used even in the most unlikely places and across every industry — we really mean everywhere. Chen Teel is senior manager of data science at Electronic Arts, the video game company that created "Battlefield," "The Sims," "Need for Speed," and…
0 comments