Jeremy Gu: Data Science from the Tech Industry to the World of Fashion
March 26, 2020
When you think of the biggest companies in the U.S. and the world that are built on data, what do you think of? Amazon? Uber? Stitch Fix? Data scientist Jeremy Gu has experience at all three, using data to advance their offerings and make strategic business decisions.
After Jeremy graduated from the University of Minnesota, with undergraduate degrees in math and statistics, and the University of Washington with his master's in statistics, he found his first job at Amazon. He held several roles there working with machine learning, marketing analytics for Amazon Web Services, and data science for Amazon's retail business.
"Amazon means a lot to me. I feel extremely fortunate to have started my career there. Data science at Amazon is disrupting the e-commerce industry in many ways. Amazon has several business lines, and therefore data scientists can find many various, challenging, and unique questions that data can provide solutions to. For example, its supply chain optimization attracts many great researchers to improve delivery efficiency, and its advertising technology provides capabilities that data scientists can leverage to improve ad performance," Jeremy said.
"Amazon has a long history of using data, and thus, the data science career development is mature. Data scientists can choose different career paths: business insights, machine learning, economics, optimization, and so on. A few prestigious scholars and experienced managers at Amazon, together with HR partners, design career growth plans for data scientists from various backgrounds."
"In addition, Amazon's leadership principles, such as 'customer obsession' and 'earn trust,' changed my way of thinking. During my first year at Amazon, I wasn't fully aware of the importance of the principles. But now after several years of working in the industry, I would recommend students read these principles before they land their first jobs. Amazon helped me train my technical skills like coding and modeling, but it also helped me build my soft skills such as communicating with others and understanding the business."
Building on Technical Skills with Experiemantion Platforms
Following his time at Amazon, Jeremy worked for Uber. He was the senior data scientist on the experimentation platform team, then went on to lead a group of data scientists to develop business strategy for Uber.
"Amazon and Uber have common areas in data science because they have similar business problems. Like the optimization in the supply chains of Amazon, the optimization in the shared-ride business of Uber enjoys a high level of public attention because many people in the U.S. use Amazon and Uber. Data scientists work on questions such as how to minimize the time on the route and how to provide an accurate estimated time of arrival. So there's overlap in each company's data science methods and tools," Jeremy said.
"Even though I left Uber in December 2019, my experience at Uber was as precious as my time at Amazon. Uber taught me to hold onto the rails and keep moving in a storm, and Amazon laid a solid foundation on which I can develop my career wisely."
You've likely seen Jeremy's work on UberEats without even noticing it. Jeremy and his team determined the best email subject lines that would convert clicks to orders, and did tests to decipher what was most meaningful for users.
There's a lot that goes on behind the scenes of sending a seemingly simple email. What's the best subject line? How do emojis perform? Do users prefer $5 off, free delivery or 10 percent off? What subject line drives the most people to open the email and subsequently place an order? While you may have never thought about the data in your inbox, this is one of the many integral roles statistics plays in larger business strategy.
From Tech to Fashion
Now, Jeremy is the data science manager at Stitch Fix, a fashion company that uses data to help recommend style options to its subscribers. To increase the customer base, Jeremy's team works on optimizing marketing channels and improving marketing effectiveness.
The technology industry offers lots of opportunities for statisticians and data scientists. According to Jeremy, there are many opportunities within the industry and a wide variety of projects to work on as well as the added bonus of collaborating with colleagues who specialize in other fields.
"Stitch Fix is a successful public company with only nine years old since 2011, younger than Amazon and Uber. From its Day 1, the company has built data science projects as important and impactful as the other two companies do. For example, how to quantitatively learn your style, or how to recommend clothes that you'd never consider, but it turns out you like to wear," said Jeremy.
"The business problems in the company–the personalized styling, the warehouse inventory, and the supply chain logistics–require an enormous amount of work from data science, just as do those projects in Amazon and Uber. The most significant difference between working at Stitch Fix and the other two companies is in the responsibility of the job. Data scientists at Stitch Fix are more likely to take on tasks not only in data science but also in engineering and business development to align with multiple business functions and drive cross-functional projects. In bigger companies, in terms of the number of employees, data scientists are more likely to focus on the technical details of the projects, while the flexibility and the variety of the work may be bounded."
Discovering Data Science's Power
Jeremy first became interested in statistics because he liked analyzing data as well as making predictions. He took Statistics 101 at the University of Minnesota, and the rest is history.
"I am fascinated by the ways people make decisions, especially those made by the great leaders in history. Stats 101, taught by a great Professor Sanford Weisberg, gave me a comprehensive overview of many commonly used techniques and made me realize that statistics provide a quantitative way of decision-making in life," Jeremy said.
As for advice for current students, Jeremy suggests exploring your strengths and interests to find out where they intersect.
"At the University of Minnesota, I recalled that Professor Peihua Qiu, who taught me in two wonderful statistics classes. He always told us that our interests were the best teacher. So did my manager Ben Yao at Amazon. I see that great passion is one commonality among successful students at school and high performers in the industry," Jeremy said.
"Curiosity is a good start. If you are curious about something, be brave and try it, be humble and seek help from others, and don't be frustrated when you fail. You will refine your vision spontaneously, when meeting new people and giving your time for reflection. At some point, after collecting enough life experience, you will be self-aware and know what you want to spend your time on. When you put your energy in the things that you are passionate about, your strengths grow very fast."
Since statistics is used at a wide range of companies, by determining where your passion lies and where your statistical strengths are, you can begin to conquer your goals.
More real statisticians and data scientists:






Related Posts
From monitoring pandemic impacts, to election projections, to social justice causes, the biggest issues of these times all have one thing in common: Statisticians and data scientists play an important role. So, it's no surprise the new year's job rankings put statisticians and data scientists high on their lists, continuing a trend of high rankings…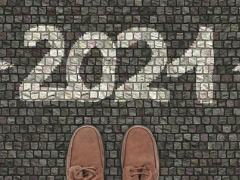 This year been unpredictable and unprecedented for everyone. With the dramatic shift in the U.S. workforce and economy due to COVID-19, you may be wondering,"Is a statistics still a good career option for me?" Although the future may seem unknown for many, don't fear, future statisticians! There are countless opportunities to put your stats skills toward important and fulfilling work, including human rights, international development,…