Dr. Tim Hesterberg: The Importance of Statistics at Google
February 28, 2019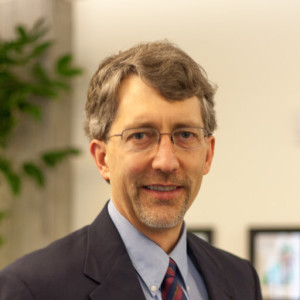 Google plays a role in our daily lives from our web searches to directions. But how is Google using data to innovate and what role do its statisticians play?  
This is Statistics had the opportunity to speak with Google Senior Statistician Dr. Tim Hesterberg about how he uses his statistical expertise to measure the effectiveness of Google's display ads.  
Read more below to learn about Tim's fascinating job and hear his advice for those who want to pursue a career in statistics – one of today's fastest growing careers.  
When did you first become interested in statistics?   
When I took classes, stats classes, as an undergraduate and enjoyed the classes. But I didn't really know that I wanted to be a statistician at that point. And when I was graduating, I didn't know what I wanted to do. Grad school in statistics, math, econ? I looked into the foreign service, I looked into the Peace Corps, but eventually, I ended up in statistics and I'm glad.
Why are statisticians so crucial to Google? 
Google lives on data and we make data-driven decisions. A lot of times the decisions are not clear cut, and that's where statistics comes in.
There may be random variation and you need to distinguish the signal from the noise. There may be questions like "we don't have perfect data" or the data is biased in one way or another, so how can we counteract that bias to make the right decisions to estimate things effectively?
You may not realize this, but when you do a search at Google, you're in the active arm of 100 experiments and the control arm of 50 times that many.
We're always doing experiments. We're trying to improve search results, the relevance of the ads, improve the speed in which we serve things, improve the layout of the page so we're always doing experiments to find out what's best because until we actually try things we don't know.
What statistical skills are important to have as a statistician? 
Our four primary criteria for hiring are:
Statistical knowledge
Data intuition, can you work with data and get something out of it?
Computing
Communication
What's it like working at Google? 
Something that I really like about Google is that they work hard to create a culture where people can take initiative and try things.
Part of it is the 20 percent time policy, and there have been some surprising things coming out of the 20 percent time like Gmail. But it goes beyond that, there's a culture that we're going to try a lot of things and they don't have to succeed.
Why should students consider becoming statisticians? 
There's a lot of demand for statistics, so you can find a good job, one that's interesting, one that pays well. If you care about making a difference in the world, you can do it on the job using statistics. And because it pays well, you can also donate money to charities that you care about.
What would you tell a recent graduate to expect before joining Google? 
Statistics at Google is like statistical consulting. A lot of your time is spent talking to people and figuring out what the problems really are and figuring out how we might attack the problems, what data is available and what approaches to use.
What would you say to people who say a career in statistics sounds boring? 
Statistics is not boring. There's so much interesting stuff. My job is so interesting, and I love my job.
Meet More Real Statisticians:






Related Posts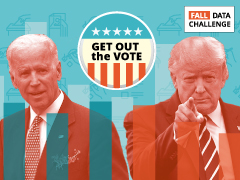 This is Statistics' fifth annual Fall Data Challenge, Get Out the Vote, is right around the corner!  You and your classmates will have the opportunity to work in teams to apply your statistical skills to real voter-turnout data and provide insights to inspire more people to vote in the upcoming election. The submission window opens on October 19.   With contest submissions opening soon, we want to introduce the real-life statisticians, with experience in election…
0 comments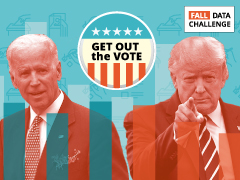 The 2020 Fall Data Challenge: Get Out the Vote submission window is almost here! In preparation, you can begin reviewing the dataset with your team now.    For this year's challenge, all submissions must utilize the IPUMS-ASA U.S. Voting Behaviors dataset. This rich dataset includes information about voting behaviors in the U.S. over the past 14 years, including 28 variables…
0 comments