Calling All Students: Are You Ready for the 2018 Statsketball Tournament?
March 1, 2018
The countdown for the 2018 NCAA Basketball Tournament starts now, and it's up to you to use statistics – the science of learning from data – to determine who will win in the 2018 Statsketball Tournament!
If you're a sports and stats fan, put your statistical theories and models to the test with two challenges:
Enter by March 14 for your chance to win prizes and take a deep dive into what it takes to be a Statistician, among top jobs in 2018.
Stay tuned for more updates from us to guide you along the way.
The ball is in your court!






Related Posts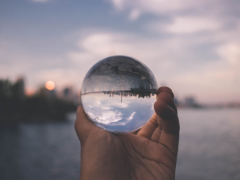 By Kayla Williams, mathematics major, Ohio State University I am currently a senior mathematics major at the Ohio State University, and hope to begin a Ph.D. program in statistics this upcoming fall. During the summer of 2022, I participated in the Collaborative Undergraduate Biostatistics Experience (CUBE) program at Virginia Tech. I enjoyed learning about the…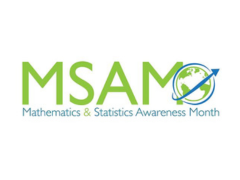 If you haven't had a chance to celebrate Mathematics and Statistics Awareness Month (MSAM), you still have time!  But what is Mathematics and Statistics Awareness Month? It was originally founded as Mathematics Awareness Week in 1986 with a proclamation by President Ronald Reagan. In 2017, the effort extended to statistics to highlight the importance of…