Calling All Students: Are You Ready for the 2018 Statsketball Tournament?
March 1, 2018
The countdown for the 2018 NCAA Basketball Tournament starts now, and it's up to you to use statistics – the science of learning from data – to determine who will win in the 2018 Statsketball Tournament!
If you're a sports and stats fan, put your statistical theories and models to the test with two challenges:
Enter by March 14 for your chance to win prizes and take a deep dive into what it takes to be a Statistician, among top jobs in 2018.
Stay tuned for more updates from us to guide you along the way.
The ball is in your court!






Related Posts

The Public Health Data Challenge deadline is tonight! As your team puts the final touches on your submission, remember to finalize and submit your materials before 11:59 PM EST.  Your submission should consist of a presentation with up to 10 slides on your team's analysis and recommendations as well as an essay with a maximum of 500 words describing the technical details…
0 comments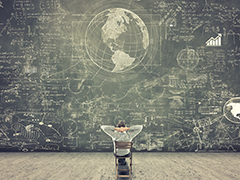 In honor of the science, technology, engineering, and math (STEM) community, today we are celebrating National STEM Day. These disciplines play a vital role in the advancement of scientific innovation and economic growth. National STEM Day is an opportunity to encourage your students to explore and pursue their interests in STEM topics, which includes statistics….
0 comments