More Good News: Statistician Among Top Jobs in 2018
January 5, 2018
If your New Year's resolution happens to be finding a job in statistics, you're in luck. With fast technological advancements in areas like Artificial Intelligence and expected job market growth in the first quarter of 2018, employers are starting the year looking for candidates with technical and data analytics skills. Being a statistician means having those skills and applying them to any field and across market sectors. That's why it's no surprise that statistician remains one of the leading and fastest growing professions in 2018.
Last year, statistician was the number one job in STEM, while Glassdoor named data scientist the top job in America. This year, CNBC listed financial statistician among the top five jobs for 2018, as populations age and develop a need for managing their expenses. According to the Bureau of Labor Statistics (BLS), among the top fastest growing careers are statistician and other statistics-related positions including operations research analyst and mathematician.
Some more good news:
BLS predicts that between now and 2026, there will be a 33% job growth for statisticians.
Universities are working to offer more programs that support the statistics field.
77% of employers will retrain staff on new technology for more efficiency.
It is highly beneficial to brush up on your statistical skills, or learn more about the science of learning from data. Even if you don't want to pursue a career in data science, statistical reasoning can help advance your career no matter what you do for a living.
Interested in being a statistician or learning more about careers in statistics? Check out what kind of statistician you could be here.






Related Posts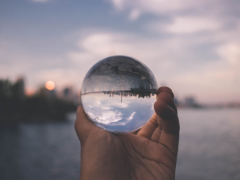 By Kayla Williams, mathematics major, Ohio State University I am currently a senior mathematics major at the Ohio State University, and hope to begin a Ph.D. program in statistics this upcoming fall. During the summer of 2022, I participated in the Collaborative Undergraduate Biostatistics Experience (CUBE) program at Virginia Tech. I enjoyed learning about the…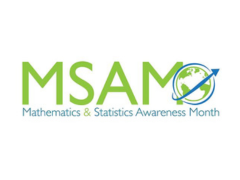 If you haven't had a chance to celebrate Mathematics and Statistics Awareness Month (MSAM), you still have time!  But what is Mathematics and Statistics Awareness Month? It was originally founded as Mathematics Awareness Week in 1986 with a proclamation by President Ronald Reagan. In 2017, the effort extended to statistics to highlight the importance of…