What's Going On in This Graph? ASA and The New York Times Learning Network Launch New Feature
September 6, 2017
This is Statistics is excited to share that the American Statistical Association (ASA), our founding organization, is partnering with The New York Times Learning Network to help students like you understand and explore statistics through the newspaper's reporting.  
Mark your calendars, because starting on Sept. 19, and on the second Tuesday of every month from October to May, you will see a new feature, titled What's Going on in This Graph?  Together, the Learning Network and ASA will select an infographic from The New York Times, strip it of key information, and invite you to use math, statistics and critical thinking to answer questions about what you see.  
It will be a fun way to see problems in new ways. At the end of the week, the graph's title, caption and additional details will be revealed, along with related statistical concepts and helpful vocabulary.  
The Learning Network and ASA are offering a helpful live moderation on the first day of publication, so head on over and ask your questions on Sept. 19 from 9 a.m.-2 p.m. EST. They'll be there for future "WGOITGraph?" posts, too. 
Through This is Statistics and partnerships like this one, ASA is working hard to foster greater understanding of statistics. Give it a try, and let us know what you think in the comments below or on Twitter, Facebook or Instagram!    






Related Posts
From monitoring pandemic impacts, to election projections, to social justice causes, the biggest issues of these times all have one thing in common: Statisticians and data scientists play an important role. So, it's no surprise the new year's job rankings put statisticians and data scientists high on their lists, continuing a trend of high rankings…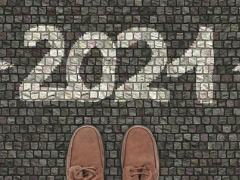 This year been unpredictable and unprecedented for everyone. With the dramatic shift in the U.S. workforce and economy due to COVID-19, you may be wondering,"Is a statistics still a good career option for me?" Although the future may seem unknown for many, don't fear, future statisticians! There are countless opportunities to put your stats skills toward important and fulfilling work, including human rights, international development,…