Calling All Statistics and Data Science Students: Are You Ready for the Statsketball Tournament 2017?
February 1, 2017
"Survive and advance."
Legendary North Carolina State Basketball Coach and Commentator Jim Valvano uttered these words to describe his team's strategy on its road to victory in the 1983 NCAA Basketball Tournament. He would later go on to say within the strategy of survive and advance, "…the only statistic that matters is the final score."
The NCAA Basketball Tournament, also known as March Madness, is where anything and everything can happen as teams look to live up to or disprove their seedings. A title contender can lose in the first round or an underdog team can win it all on a last second shot (as Valvano's 1983 team did). But is the final score the only statistic that matters?
This is Statistics and The American Statistical Association wants you to put this theory to the test in the Statsketball Tournament 2017, a statistical prediction contest to determine the stakes of this year's NCAA Men's Basketball Tournament using statistics, the science of learning from data. We want to see your statistical models and how they determined your picks in our Upset Challenge and Pick 'Em Draft Challenge. At stake is a prize package from This is Statistics and the bragging rights on picking the right teams. To find out more and see complete rules, check out our contest homepage.
Best of luck to entrants and may you survive and advance!






Related Posts
From monitoring pandemic impacts, to election projections, to social justice causes, the biggest issues of these times all have one thing in common: Statisticians and data scientists play an important role. So, it's no surprise the new year's job rankings put statisticians and data scientists high on their lists, continuing a trend of high rankings…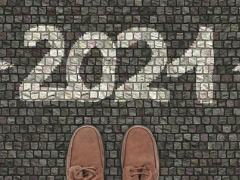 This year been unpredictable and unprecedented for everyone. With the dramatic shift in the U.S. workforce and economy due to COVID-19, you may be wondering,"Is a statistics still a good career option for me?" Although the future may seem unknown for many, don't fear, future statisticians! There are countless opportunities to put your stats skills toward important and fulfilling work, including human rights, international development,…