5 Top Trends from the Statsketball Tournament Entries
March 17, 2017
While many may choose their NCAA Men's Basketball Tournament predictions on a classic gut-check (or maybe by mascot), statistics buffs used a more systematic approach to enter This is Statistics' Statsketball Tournament.
The competition drew submissions from undergraduate and high school students across the country for its two challenges, the "Pick 'Em" Upset Challenge and the "Build Your Own Bracket" Draft Challenge.
As judges took an initial review of the submissions, these five trends stood out:
1. Students used sophisticated techniques to arrive at their predictions, including machine learning, simulations, and cross validation. Standout methods in the contest may be standard for professionals, but are noticeably advanced for students.
2. The most-predicted upset is for Wichita State (seed 10) to defeat Dayton (seed 7), with 77 percent of entries making this prediction
3. Other popular upset picks include 10-seed Marquette over 7-seed South Carolina (62 percent of entries) and 12-seed Middle Tennessee over 5-seed Minnesota (60 percent of entries)
4. Students approached the Draft Challenge as strategic problem to solve with statistical thinking, rather than intuition. Their selections of teams shied away from 1 seed teams who had a low risk, high cost.
5. UCLA (3 seed), was the most selected draft team. Students often selected middle seeded teams for their brackets due to their bargain draft point cost and chances of advancement.
ASA will announce the winners of these contests shortly after the Championship game on April 3. Keep an eye on the Statsketball page for updates and winner announcements.






Related Posts
From monitoring pandemic impacts, to election projections, to social justice causes, the biggest issues of these times all have one thing in common: Statisticians and data scientists play an important role. So, it's no surprise the new year's job rankings put statisticians and data scientists high on their lists, continuing a trend of high rankings…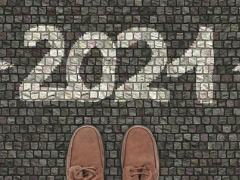 This year been unpredictable and unprecedented for everyone. With the dramatic shift in the U.S. workforce and economy due to COVID-19, you may be wondering,"Is a statistics still a good career option for me?" Although the future may seem unknown for many, don't fear, future statisticians! There are countless opportunities to put your stats skills toward important and fulfilling work, including human rights, international development,…