The Role of Statistics in Human Rights Advocacy
January 19, 2018
This week, we celebrated the legacy of Martin Luther King Jr. Remembering his civil rights activism made us think about the many ways statistics contributes to modern human rights advocacy.  
Statistician Megan Price is a great example of how powerful statistics can be in addressing social justice and human rights violations. Price works for the Human Rights Data Analysis Group (HRDAG), a non-profit, non-partisan organization that collects and analyzes data to provide statistical accuracy for local and international human rights groups. She provides data analysis to assist in war crimes trials and organizations including the United Nations.  
If you aren't familiar with HRDAG's work, here are some examples of how the organization assists in human rights advocacy through data analysis: 
Amid government suppression of information, HRDAG fostered accountability for war crimes by gathering and analyzing unofficial documented data on casualties and human rights violations in the Syrian crisis.

 

By analyzing reports released by the Bureau of Justice Statistics (BJS), HRDAG found that the number of arrest-related deaths reported between 2003-2009 and 2011 was underestimated. The organization suggested better ways to analyze and report data so that all victims are counted. 

 
Together with several NGOs, HRDAG analyzed accounts of human rights violations and homicides after the internal armed conflict in Guatemala. Their work and subsequent testimony resulted in war crime accountability and information security. 

 
Collecting undocumented data or researching falsely reported information, especially during wartime, is difficult and dangerous work. The data is derived from sources such as testimonials, surveys, records, reports, eyewitness interviews, NGO and partners, among others.  
Data analysis provides quantitative reasoning for understanding patterns based on honest, structured findings. Statisticians like Price and her colleagues at HRDAG can provide accurate, unbiased reports using data sets to contribute to real world problem-solving. This kind of data provides an understanding of what victims are saying and experiencing, giving them the opportunity to create real solutions.  
To learn more about how statisticians use their work to advance and protect human rights, click here.






Related Posts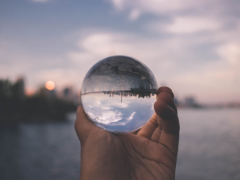 By Kayla Williams, mathematics major, Ohio State University I am currently a senior mathematics major at the Ohio State University, and hope to begin a Ph.D. program in statistics this upcoming fall. During the summer of 2022, I participated in the Collaborative Undergraduate Biostatistics Experience (CUBE) program at Virginia Tech. I enjoyed learning about the…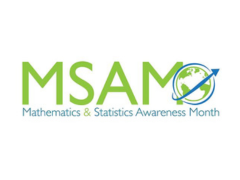 If you haven't had a chance to celebrate Mathematics and Statistics Awareness Month (MSAM), you still have time!  But what is Mathematics and Statistics Awareness Month? It was originally founded as Mathematics Awareness Week in 1986 with a proclamation by President Ronald Reagan. In 2017, the effort extended to statistics to highlight the importance of…