Statistician: A 2019 Top Job in America
January 24, 2019
Looking for a career path that has potential for growth, pays well, is low stress and offers a healthy work-life balance? Statistician is ranked the best business job, period, and the second best job in America by U.S. News & World Report.
UPDATE, April 2019:

USA TODAY named "statistician" as the #5 top job in America for its "very good work environment, very low stress at work, and very good projected employment growth – making it one of very few careers to receive the highest marks available for all three categories."
Careers in statistics, the science of using data to make decisions, are among the fastest growing and top paying jobs in the country. In fact, jobs in statistics are expected to grow by 34 percent in the next seven years! As data availability increases, there is greater need for experts to interpret what it means.
Statisticians help companies save on costs, optimize processes, make data-driven decisions, understand market demands, design clinical trials and much more. As companies incorporate data analytics into their decision-making to sharpen their insights, the demand for employees who understand the data grows.
Statistician is an especially desirable career path, because statistical skills are in high demand in virtually any sector and corner of the world. From human rights and medical discoveries to sports and journalism, a career in statistics could lead to wildly diverse career opportunities
Even if you do not plan to pursue a statistics career, statistical literacy is useful for everyone. Data is all around us, and it is important for everyone to have a basic understanding of how it impacts our lives.
Interested in learning more about becoming a statistician? Check out our guide and find out what it takes.






Related Posts
From monitoring pandemic impacts, to election projections, to social justice causes, the biggest issues of these times all have one thing in common: Statisticians and data scientists play an important role. So, it's no surprise the new year's job rankings put statisticians and data scientists high on their lists, continuing a trend of high rankings…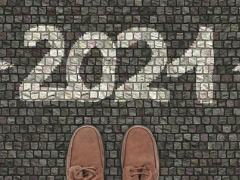 This year been unpredictable and unprecedented for everyone. With the dramatic shift in the U.S. workforce and economy due to COVID-19, you may be wondering,"Is a statistics still a good career option for me?" Although the future may seem unknown for many, don't fear, future statisticians! There are countless opportunities to put your stats skills toward important and fulfilling work, including human rights, international development,…