Seattle Times: Statistics Careers are Hot
October 26, 2015
The Seattle Times has noticed statisticians are in high demand. And it's no surprise – the Puget Sound area is a hot market for statisticians, where tech companies like Amazon, Zillow, Redfin and Microsoft compete for graduates with the ability to analyze and gain insights from Big Data.
"There's a vast volume of data available now to be analyzed, and statisticians are the ones who can make sense of it," writes Seattle Times' Katherine Long.
Long quotes Jessica Utts, president-elect of the American Statistical Association, who explains what is so important about the job of statistician. "You really need to know what you're doing to be able to determine if a source of data is legitimate, how to ask the right questions, how to filter the data in a way to answer those questions."
Statistics is one of the fastest-growing degrees, Long writes, growing by more than 300 percent since the 1990s. She also notes that this trend is present in high schools across the country, where record numbers of students are taking the AP statistics exam.
Read the full article here.






Related Posts
From monitoring pandemic impacts, to election projections, to social justice causes, the biggest issues of these times all have one thing in common: Statisticians and data scientists play an important role. So, it's no surprise the new year's job rankings put statisticians and data scientists high on their lists, continuing a trend of high rankings…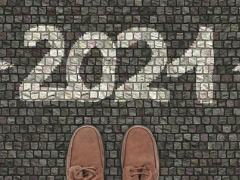 This year been unpredictable and unprecedented for everyone. With the dramatic shift in the U.S. workforce and economy due to COVID-19, you may be wondering,"Is a statistics still a good career option for me?" Although the future may seem unknown for many, don't fear, future statisticians! There are countless opportunities to put your stats skills toward important and fulfilling work, including human rights, international development,…