Resources Roundup: Public Health Data Challenge
October 18, 2018
ASA's Public Health Data Challenge is underway, turning the spotlight on how statistics can be used to address the opioid addiction crisis. In 2016, more Americans lost their lives to opioid overdoses than car crashes. Drug overdose is now the leading cause of injury death in the U.S., but we can use statistics to reduce opioid misuse, addiction and overdose.
For the challenge, each team is required to use the  Centers for Disease Control and Prevention (CDC)'s Multiple Cause of Death (Detailed Mortality) data set, but there are plenty of additional resources related to public health and the opioid crisis.
Here are a few resources to stimulate your thinking:
This U.S. Health & Human Services Department website provides comprehensive information about opioids and their risks, as well as information about how to protect against opioid misuse, addiction and overdose.
The Opioid Crisis and K-12 Schools: Impact and Response
This webinar illustrates how the opioid crisis affects students and families, and the policies and practices that can help address the crisis in schools.
The Opioid Epidemic, Explained
The opioid epidemic has become the deadliest drug overdose crisis in US history. But there are real solutions. In this series, Vox details policy interventions spanning North America, from Vermont and New Mexico in America to British Columbia in Canada.
This resource was created to increase the use of policy surveillance and legal mapping as tools for improving the nation's health. More and more, people are recognizing the need for access to reliable information about laws and policies that influence the public's health.
This Oscar-nominated film follows three women — a fire chief, a judge and a street missionary — battling West Virginia's devastating opioid epidemic.
US Drug Overdose Deaths Rose 7% in 2017, CDC Reports
From 2002 to 2017, the CDC estimates a 4.1-fold increase in the total number of deaths due to all types of opioid drugs.
Senate Passes Sweeping Opioids Legislation
The bill unites dozens of smaller proposals to create, expand and reauthorize programs and policies across almost every federal agency, aiming to address different aspects of the opioid epidemic, including prevention, treatment and recovery. It is one of Congress's most significant legislative achievements this year, a rare bipartisan response to a growing public health crisis that resulted in 72,000 drug-overdose deaths last year.
Additional Resources
Here are links to a few CDC publications that indicate the underlying and multiple cause codes used to identify deaths from different types of drugs. The underlying and multiple cause codes are needed to select the appropriate cases using WONDER. Students can also check their numbers against these official numbers to be sure they've entered the selection criteria correctly.
Drug Overdose Deaths in the United States, 1999–2016
Drug Overdose Deaths Among Adolescents Aged 15–19 in the United States: 1999–2015
Drug Overdose Deaths in the United States, 1999–2015
Overdose Deaths Involving Opioids, Cocaine, and Psychostimulants — United States, 2015–2016
Increases in Drug and Opioid-Involved Overdose Deaths — United States, 2010–2015
Tips for the datset:
To identify all drug overdose deaths from all intents and for all types of drugs, students should use WONDER to select deaths with an underlying cause of X40-X44, X60-X64, X85, Y10-Y14 (see Step 6 of WONDER website)
To identify the subset of drug overdose deaths involving specific drugs, in Step 7, select multiple cause codes:
T40.0-T40.4, T40.6           All opioids (includes heroin)
T40.1 only                           Heroin
To identify deaths involving other drugs, students should look at the multiple cause codes in the range of T36-T50 in the official WHO ICD-10 code list (See Chapter XIX).
Students should recognize that deaths by specific drugs are not mutually exclusive – a death might involve more than one drug and therefore could be counted in more than one category.






Related Posts
From monitoring pandemic impacts, to election projections, to social justice causes, the biggest issues of these times all have one thing in common: Statisticians and data scientists play an important role. So, it's no surprise the new year's job rankings put statisticians and data scientists high on their lists, continuing a trend of high rankings…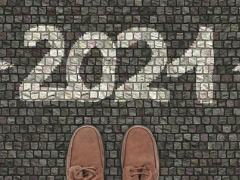 This year been unpredictable and unprecedented for everyone. With the dramatic shift in the U.S. workforce and economy due to COVID-19, you may be wondering,"Is a statistics still a good career option for me?" Although the future may seem unknown for many, don't fear, future statisticians! There are countless opportunities to put your stats skills toward important and fulfilling work, including human rights, international development,…