Resources Roundup: 2017 Police Data Challenge
September 27, 2017
ASA and the Police Data Initiative have teamed up to create the first-ever Police Data Challenge, giving students a unique opportunity to use their analytical and data visualization skills to help improve community safety.  
In addition to the public data sets from the Baltimore, Cincinnati, and Seattle police departments, there are plenty of additional sites providing statistics-related to community policing and public safety.  
Here are a few resources to stimulate your thinking: 
Data-Smart City Solutions
The Data-Smart City Solutions site operated by Harvard's Kennedy School has a catalog of public safety use cases that can help you think more creatively about how to use your data sets. For example, the site explains how the Charlotte-Mecklenburg Police Department in North Carolina used data to prevent excessive use of force by police, and how the department in Huntington Beach, CA, is monitoring real-time social media data to help identify public safety issues. The site also includes feature stories and cool examples of data visualization.  
data.world
Another great resource is data.world, a social network where users can share and access quality open data. The site is highly collaborative and encourages interactive decision-making and problem-solving. We dug around the site and found a ton of data sets related to public safety. 
The Rise of Big Data Policing 
This book by Andrew Ferguson examines the benefits and drawbacks of police departments using shared data to work more effectively and to reduce the risks of racial bias. Ferguson looks at how technology is changing the way law enforcement works in America.
Human Rights Data Analysis Group
Data sets aren't free from the risk of bias. Especialyl when it comes to areas like policing, it's as important to understand data sources and collection process as it is to analyze the data itself. The Human Rights Data Analysis Group Policing page delves into the important ethics of statistics in policing, including predictive policing and cost-benefit analysis.
Cost of Crime Calculator
If you want to explore the costs of crime, check out the Cost of Crime Calculator from Rand's Center on Quality Policing. The site provides a tool to calculate how an increase or decrease in police personnel can affect crime costs. An example based on the Los Angeles Police Department shows that the cost of one murder in the city is $8,649,216. Wow. 
CrimeStat
Many police departments around the United States use CrimeStat, a spatial statistics program for the analysis of crime incident locations. The program includes more than 100 statistical routines for the spatial analysis of crime and other incidents, and explores issues such as hot spot policing and predictive policing.  
Try R
If you want to dip your toe into using R, the tool for statistics and data modeling, head over to Try R. The site provides a seven-chapter course on using the programing language for data analysis and visualization and is a great resource for beginners. 
FiveThirtyEight
We always love a good Nate Silver reference, and sure enough, the folks at FiveThirtyEight offer some interesting content related to crime, including feature stories and examples of good data visualization.  
Get Started Now
If you're ready to get started, download the complete contest rules and requirements for ASA's Police Data Challenge and be sure to fill out the declaration of intent form by Oct. 20 at 11:59 Eastern. Entries must be submitted online by 11:59 p.m. on Nov. 3, 2017. 
Learn more about the contest here.  
Click here to submit your presentation!
Questions? Email us at thisisstats@gmail.com.   






Related Posts
From monitoring pandemic impacts, to election projections, to social justice causes, the biggest issues of these times all have one thing in common: Statisticians and data scientists play an important role. So, it's no surprise the new year's job rankings put statisticians and data scientists high on their lists, continuing a trend of high rankings…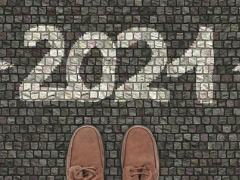 This year been unpredictable and unprecedented for everyone. With the dramatic shift in the U.S. workforce and economy due to COVID-19, you may be wondering,"Is a statistics still a good career option for me?" Although the future may seem unknown for many, don't fear, future statisticians! There are countless opportunities to put your stats skills toward important and fulfilling work, including human rights, international development,…