Going Greener with Statistics: National Environmental Education Week
April 22, 2017
From April 23 to 29, it's National Environmental Education Week (NEEW)!
The National Environmental Education Foundation, the organization behind NEEW, as well as other environmental organizations, are harnessing the power of big data analysis to measure climate change and other weather related events.
Even better, the insights they glean are helping to find ways to reduce pollution and empower us all to protect the environment with concrete recommendations on how to live greener.
Here are two awesome examples:
Mitigating the Effects of Climate Change
The loblolly pine is the most important commercial pine species in the U.S. In addition to the financial benefits to landowners for timber, loblolly pine plantations provide clean water and habitat for countless species in the South.
And yet, stress to the loblolly pine plantations in the southern U.S. from projected temperature increases and likely precipitation decreases due to climate change could have significant economic and environmental impacts. As a result, the optimal seed sources that have been planted for decades will no longer be the optimal seed sources to plant today or in the future.
In an effort to protect the lobolly pine's future, a team of researchers at North Carolina State University worked with the Cooperative Tree Improvement program to create an entirely new statistical method to identify optimal seed sources to keep the loblolly pine growing strong even as climate chnage causes shifts temperatures and precipitation levels in its historical growing areas.
Learn more about the research here.
Protecting Water Quality in Flint
In 2014, the City of Flint, Michigan, changed its water source in an effort to cut costs. Not long after, residents started to report discoloration in their tap water, as well as a range of disconcerting symptoms consistent with lead poisoning.
Authorities denied that lead was in the water fact for months, but the official water test data was misleading – so citizens fought back with statistics of their own, working with scientists at Virginia Tech to test water samples of their own.
The discrepancy in the results was striking. Careful scrutiny of the varied results and the data collection processes exposed a serious flaw in the City's data collection, and ultimately forged the path to right this very serious issue for Flint's residents.
Get the full story in ASA's monthly publication, Significance.
Want to help save the planet like these researchers? Studying statistics is a great place to start. Learn more about becoming an environmental statistician here.






Related Posts
From monitoring pandemic impacts, to election projections, to social justice causes, the biggest issues of these times all have one thing in common: Statisticians and data scientists play an important role. So, it's no surprise the new year's job rankings put statisticians and data scientists high on their lists, continuing a trend of high rankings…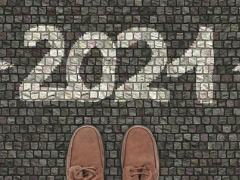 This year been unpredictable and unprecedented for everyone. With the dramatic shift in the U.S. workforce and economy due to COVID-19, you may be wondering,"Is a statistics still a good career option for me?" Although the future may seem unknown for many, don't fear, future statisticians! There are countless opportunities to put your stats skills toward important and fulfilling work, including human rights, international development,…