Meet Lucy, Your Police Data Challenge Expert
October 5, 2017
We love Lucy. That is, Lucy D'Agostino McGowan, our Police Data Challenge expert and resource for participating students.
A Ph.D. student in biostatistics at Vanderbilt University, president of Vanderbilt Graduate Student Council and co-founder of R-Ladies Nashville, Lucy is ready to lead the way with her knowledge. And rest assured, her extensive teaching experience at Vanderbilt and Washington University in St. Louis gives her the know-how to break it all down for you. Learn more about Lucy and her expertise on her website.
Lucy will serve as the Police Data Challenge point person for any questions you have as you join the contest and familiarize yourself with the data.
Got a question? Send it to Lucy at thisisstats@gmail.com.
Or, join Lucy's "Ask Me Anything" event, which will be held on Twitter on Tuesday, October 17 at 8 p.m. ET/5 p.m. PT. Keep coming back here for updates, or follow us on Twitter or Facebook.
Meet Lucy!
Watch this short video and get your team signed up for the Police Data Challenge:






Related Posts
From monitoring pandemic impacts, to election projections, to social justice causes, the biggest issues of these times all have one thing in common: Statisticians and data scientists play an important role. So, it's no surprise the new year's job rankings put statisticians and data scientists high on their lists, continuing a trend of high rankings…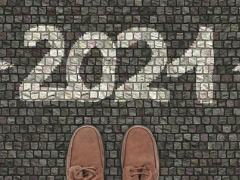 This year been unpredictable and unprecedented for everyone. With the dramatic shift in the U.S. workforce and economy due to COVID-19, you may be wondering,"Is a statistics still a good career option for me?" Although the future may seem unknown for many, don't fear, future statisticians! There are countless opportunities to put your stats skills toward important and fulfilling work, including human rights, international development,…