Meet Lucy, Your Police Data Challenge Expert
October 5, 2017
We love Lucy. That is, Lucy D'Agostino McGowan, our Police Data Challenge expert and resource for participating students.
A Ph.D. student in biostatistics at Vanderbilt University, president of Vanderbilt Graduate Student Council and co-founder of R-Ladies Nashville, Lucy is ready to lead the way with her knowledge. And rest assured, her extensive teaching experience at Vanderbilt and Washington University in St. Louis gives her the know-how to break it all down for you. Learn more about Lucy and her expertise on her website.
Lucy will serve as the Police Data Challenge point person for any questions you have as you join the contest and familiarize yourself with the data.
Got a question? Send it to Lucy at thisisstats@gmail.com.
Or, join Lucy's "Ask Me Anything" event, which will be held on Twitter on Tuesday, October 17 at 8 p.m. ET/5 p.m. PT. Keep coming back here for updates, or follow us on Twitter or Facebook.
Meet Lucy!
Watch this short video and get your team signed up for the Police Data Challenge:






Related Posts

The Public Health Data Challenge deadline is tonight! As your team puts the final touches on your submission, remember to finalize and submit your materials before 11:59 PM EST.  Your submission should consist of a presentation with up to 10 slides on your team's analysis and recommendations as well as an essay with a maximum of 500 words describing the technical details…
0 comments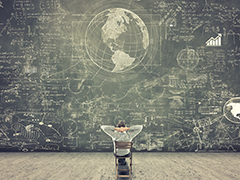 In honor of the science, technology, engineering, and math (STEM) community, today we are celebrating National STEM Day. These disciplines play a vital role in the advancement of scientific innovation and economic growth. National STEM Day is an opportunity to encourage your students to explore and pursue their interests in STEM topics, which includes statistics….
0 comments