How Gertrude Cox Blazed a Trail for Women in Statistics
June 8, 2016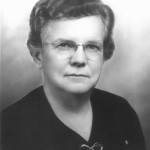 The field of statistics attracts a larger share of women than most STEM fields, and it's partly because of the legacy of women like Gertrude Cox, one of the most important statisticians in history. Born in 1900, Cox left a mark on the field through her tireless work, and her passion for bringing statistics education to more people, particularly women and those in the south.
Cox started out as an undergraduate math major at Iowa State College. After graduating in 1929, she was offered an assistantship at the college's computing lab, a rare position for a woman to hold at the time. This provided Cox the freedom to pursue what would become one of her most important legacies, the "Design of Experiment" class, which showed the practical application of modern statistics. The class was a hit on campus, and she encouraged all teachers and students, regardless of major or background to take the class, exhibiting early in her career a desire to make statistics education accessible.
Shattering Glass Ceilings in Academia
Cox continued to advance from there, and broke down barriers for women in STEM along the way. Her mentor at Iowa State College, George Snedecor, recommended her for a position as statistics department head at North Carolina State College. At the time, it was exceedingly rare for a woman to hold such as position. In fact, Snedecor was quoted as saying "…if you would consider a woman for this position I would recommend Gertrude Cox of my staff."
Cox got the job, and it gave her a platform to pursue an even more ambitious dream of expanding statistics education in the south, and serving as a role model and mentor to women in the field.
With a grant from the state, she founded in 1946 the Institute of Statistics at North Carolina State College, which became the most distinguished statistics program in the country. She also was instrumental in founding the Research Triangle Institute (RTI) in North Carolina, one of the most prominent and influential research organizations in the nation, particularly in the areas of public health, the environment and technology.
A Mentor for Women
She used her increasing prominence to encourage women to enter the field, and more generally, to pursue a profession. In 1959 she wrote "I believe very strongly that girls should prepare for a profession," and that "the field of statistics is certainly wide open to women…there are all sorts of opportunities to go as far as you wish."
Because of the leadership of influential statisticians like Cox, the field of statistics and data science is a great one for women. See what some of today's women statisticians and data scientists are doing in areas such as human rights, medical research, and technology.
Interested in other prominent women in statistics? Read about how Florence Nightingale was a pioneer in data visualization and other areas.
Sources:
http://www.amstat.org/about/statisticiansinhistory/index.cfm?fuseaction=biosinfo&BioID=2
https://www.lib.ncsu.edu/archivedexhibits/cox/career.html
http://www.nasonline.org/publications/biographical-memoirs/memoir-pdfs/cox-gertrude.pdf






Related Posts
From monitoring pandemic impacts, to election projections, to social justice causes, the biggest issues of these times all have one thing in common: Statisticians and data scientists play an important role. So, it's no surprise the new year's job rankings put statisticians and data scientists high on their lists, continuing a trend of high rankings…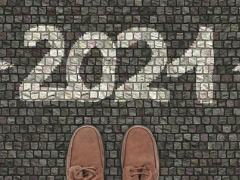 This year been unpredictable and unprecedented for everyone. With the dramatic shift in the U.S. workforce and economy due to COVID-19, you may be wondering,"Is a statistics still a good career option for me?" Although the future may seem unknown for many, don't fear, future statisticians! There are countless opportunities to put your stats skills toward important and fulfilling work, including human rights, international development,…