Fall Data Challenge: Resources Roundup, Stats to Fight Homelessness
September 26, 2019
This year's Fall Data Challenge theme is "Help Solve Homelessness," so now it's time to dig into the details of this important and complicated issue.
On an average night in 2018, 553,000 people in the US experienced homelessness—an increase over 2017. Great minds all over the country are dedicating their work to help those experiencing homelessness and find creative solutions to address the issue at large. Statisticians are a crucial part of how we're gaining a deeper understanding of the homelessness crisis and contributing to the effort to mitigate this crisis.
This resource roundup offers some recent examples to get you inspired and excited to get to work on your team's submission.
Here's an important example of what happens when statisticians get their predictions wrong, but also why statisticians are essential to finding potential solutions for the homelessness crisis. In 2017, statisticians noticed an error that inflated the number of people experiencing homelessness in Los Angeles.
The homelessness crisis is a complicated and nuanced issue, in part because it's difficult to count the number of individuals experiencing homelessness. Counts are conducted by volunteers on one specific night in order to get a general estimate of the population, which in turn impacts funding to programs that help those experiencing homelessness.
These interactive graphics will help you get a better sense of the raw data included in this year's dataset. See data on specific geographic regions, information on race and ethnicity, and breakdowns of people experiencing homelessness by category, like veterans, families, youth, individuals and those who are chronically homeless. With the amount of data available, it's important to look at the data from many different lenses.
This year's dataset from the Department of Housing and Urban Development is very robust, so we've taken a few common terms and defined them in order to give you a head start in analyzing the data. Be sure to put this handy reference to work as you and your team explore the dataset!
City-Specific Resources
For this year's challenge, teams must choose to focus on one of the three cities listed below. Every city is different, and understanding the local homelessness crisis will give you additional perspective into the data.
New York City
This New York Times article will give you perspective into the complicated situation around homelessness in New York City, which has the largest population of people experiencing homelessness in the US.
Los Angeles
When looking at a topic as complicated and people focused as homelessness, don't overlook the unique stories of the individuals currently experiencing homelessness. Shawn Peasants, who is featured in this CNN piece, said ""It means it can happen to anybody. It's a problem we all could face.
Seattle
As the number of people experiencing homelessness in Seattle grows, the city is working on a plan to both prevent individuals from becoming homeless and helping those who do not currently have a permanent residence.
Learn more about the Fall Data Challenge and how to submit your entry here.






Related Posts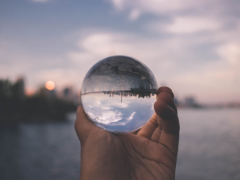 By Kayla Williams, mathematics major, Ohio State University I am currently a senior mathematics major at the Ohio State University, and hope to begin a Ph.D. program in statistics this upcoming fall. During the summer of 2022, I participated in the Collaborative Undergraduate Biostatistics Experience (CUBE) program at Virginia Tech. I enjoyed learning about the…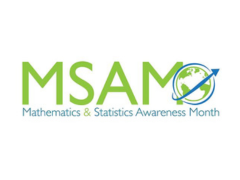 If you haven't had a chance to celebrate Mathematics and Statistics Awareness Month (MSAM), you still have time!  But what is Mathematics and Statistics Awareness Month? It was originally founded as Mathematics Awareness Week in 1986 with a proclamation by President Ronald Reagan. In 2017, the effort extended to statistics to highlight the importance of…