Congratulations, Graduates! Show Us Your #StatsGrad Pride
May 24, 2017
Congratulations to all our 2017 data science and statistics graduates! Whether you have reached the end of your academics at the high school, college, or graduate level, this is truly something to celebrate.
And when you study statistics, there is even more to celebrate! Your skills in this important emerging field will help you no matter what direction your next steps take you, and set you up for a promising future in a rapidly growing field.
Of course, no one celebrated quite like UC Berkeley—at the university's Statistics Graduation on May 18, keynote speaker Steve Stoute introduced a special guest, saying:
"Data is the instrument, now go be the artist. keep pushing culture forward. Thank you, congratulations, and here is your gift today."
This was followed with a surprise performance from none other than DJ Khaled. To borrow DJ Khaled's famous catchphrase, statistics are a  "major key" in the future of many industries.
In more celebrity graduation news, Oprah addressed the graduates of Smith College and shared with them her secrets to living a blessed life. One statistics professor got creative to capture the moment.
Share Your #StatsGrad Pics
We want to celebrate with you, too! Flaunt your accomplishment by sharing a picture from your 2017 statistics graduation on Twitter or Facebook with the hashtag #StatsGrad. Family and friends of stats graduates are free to share, too!
Submissions will be featured in a collage on the This is Statistics blog, and one lucky participant will win a $50 Amex gift card. Submit by June 15. Winner must be a U.S. resident.
Congratulations, graduates, and best wishes as you put your statistics education to work!






Related Posts
From monitoring pandemic impacts, to election projections, to social justice causes, the biggest issues of these times all have one thing in common: Statisticians and data scientists play an important role. So, it's no surprise the new year's job rankings put statisticians and data scientists high on their lists, continuing a trend of high rankings…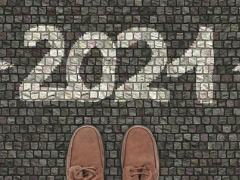 This year been unpredictable and unprecedented for everyone. With the dramatic shift in the U.S. workforce and economy due to COVID-19, you may be wondering,"Is a statistics still a good career option for me?" Although the future may seem unknown for many, don't fear, future statisticians! There are countless opportunities to put your stats skills toward important and fulfilling work, including human rights, international development,…