In 2021, 'Statistician' Continues to be a Best Job
January 14, 2021
From monitoring pandemic impacts, to election projections, to social justice causes, the biggest issues of these times all have one thing in common: Statisticians and data scientists play an important role. So, it's no surprise the new year's job rankings put statisticians and data scientists high on their lists, continuing a trend of high rankings on such lists in recent years.
The U.S. News & World Report 2021 100 Best Jobs rated Statistician as the #6 overall Best Job, the #5 Best STEM Job, and the #2 Best Business Job—jumping even higher from 2020. Data Scientist also made the list, ranking as the #8 overall Best Job, the #6 Best STEM Job, and #2 Best Technology Job.
What makes statistics such an attractive career choice? Jobs in this field pay well (with an average salary of $91,160), have excellent future growth, and offer a great work/life balance with low stress. Take a closer look at the benefits of a career in statistics on GoBankingRates list of "15 High-Paying Jobs That Won't Kill You."
Statisticians will continue to be in high demand. From 2019 to 2029, the Bureau of Labor Statistics projects a 35 percent employment growth—which means the world will need 14,800 more statisticians in the decade to come. Yahoo! News' "Hiring Growth for These 20 Jobs has Exploded" ranked statisticians at #5, (data scientists were close behind again, landing at #11), and LinkedIn News included data science specialists on its "15 Opportunities that are In Demand and Hiring Right Now."
With more data at our fingertips than ever before, statistics touches practically every field and provides the analytics necessary to turn numbers into insights. Your stats skills are sure to open doors to exciting opportunities!






Related Posts
From monitoring pandemic impacts, to election projections, to social justice causes, the biggest issues of these times all have one thing in common: Statisticians and data scientists play an important role. So, it's no surprise the new year's job rankings put statisticians and data scientists high on their lists, continuing a trend of high rankings…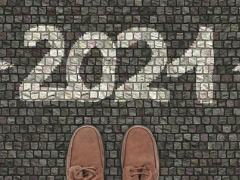 This year been unpredictable and unprecedented for everyone. With the dramatic shift in the U.S. workforce and economy due to COVID-19, you may be wondering,"Is a statistics still a good career option for me?" Although the future may seem unknown for many, don't fear, future statisticians! There are countless opportunities to put your stats skills toward important and fulfilling work, including human rights, international development,…