Statistics—It's not what you think it is.
With a career in statistics you can:

Statisticians Making A Difference
October 28, 2016
Statisticians are making the world a better place. From improving agricultural production to combating human rights abuses, the ways in which statisticians have a positive impact on society are numerous. Watch several accomplished statisticians describe the social impact of their work.
Find Out More
April 02, 2021
This spring, This is Statistics launched a new contest: March Randomness, a month-long challenge that encouraged students to test their probability…
March 31, 2021
It's almost time to announce the winner of the This is Statistics March Randomness spring contest! During this inaugural competition,…
March 22, 2021
This is Statistics' March Randomness spring contest provides students with the opportunity to use their probability and statistics intuition to…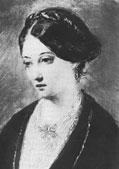 Florence Nightingale Florence Nightingale was a pioneer in visual representation of statistics. She developed the modern circular histogram to present complicated statistical reports in a straightforward way. Nightingale also initiated improved medical care in India through her comprehensive statistical analysis of the country's sanitation system. More
Sign up for our Newsletter!
Interested in more information? Sign up for periodic updates from ASA about careers in statistics.