Congrats to Our #StatsGrad Winner!
June 20, 2017
This is Statistics is proud to announce the winner of our 2017 #StatsGrad contest. Congratulations to Edie Espejo at UC Davis on her winning entry, and her BS in Statistics. Her entry featured statistical play on America's Next Top Model posing with her fellow graduates as "America's Next Top Liner Model".
Check out the winning entry and other #StatsGrads below. Of course all statistics graduates are winners in our book, setting themselves up for a promising career in a field with ample opportunity, great pay and a wide range of fields to choose from. The class of 2017 has never looked better!






Related Posts
From monitoring pandemic impacts, to election projections, to social justice causes, the biggest issues of these times all have one thing in common: Statisticians and data scientists play an important role. So, it's no surprise the new year's job rankings put statisticians and data scientists high on their lists, continuing a trend of high rankings…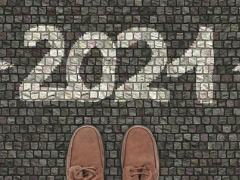 This year been unpredictable and unprecedented for everyone. With the dramatic shift in the U.S. workforce and economy due to COVID-19, you may be wondering,"Is a statistics still a good career option for me?" Although the future may seem unknown for many, don't fear, future statisticians! There are countless opportunities to put your stats skills toward important and fulfilling work, including human rights, international development,…