What's Going on In This Graph?
February 13, 2018
ASA and The New York Times Learning Network have released March's "What's Going On In This Graph?" On Tuesday from 9 a.m. ­–2 p.m. ET, an ASA moderator will be in the comments section of the article to facilitate the discussion and answer any questions you may have.
Each month of the academic year (September to May), this ongoing feature shares a graph from a recent New York Times article that is stripped of its contextual information. It's then up to you to use math, statistics and critical thinking to answer questions about what you see.
Teachers, these data visualization exercises are a great way to incorporate statistics in the classroom, even outside of math or statistics classes. Statistical literacy is important for everyone, and this is a useful tool for teaching students how to read, interpret and question graphs.
What do you think is going on? Check out this week's graph here and share your thoughts in the comments.
A new "What's Going On In This Graph?" releases the second week of each month. On the day of a new release, ASA facilitates a discussion through the comments section from 9 a.m. to 2 p.m. ET.






Related Posts
From monitoring pandemic impacts, to election projections, to social justice causes, the biggest issues of these times all have one thing in common: Statisticians and data scientists play an important role. So, it's no surprise the new year's job rankings put statisticians and data scientists high on their lists, continuing a trend of high rankings…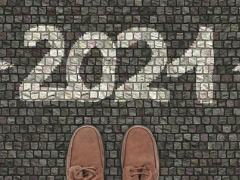 This year been unpredictable and unprecedented for everyone. With the dramatic shift in the U.S. workforce and economy due to COVID-19, you may be wondering,"Is a statistics still a good career option for me?" Although the future may seem unknown for many, don't fear, future statisticians! There are countless opportunities to put your stats skills toward important and fulfilling work, including human rights, international development,…