What's Going on in This Graph?
May 7, 2018
It's heating up outside and so is this visualization! Can you decipher what is going on in this month's "What's Going On In This Graph?"  
Check out these graphs and let us know what you think.  
On Tuesday from 9 a.m. – 2 p.m. ET, an ASA moderator will be in the comments section of the article to facilitate the discussion and answer your questions. 
Each month of the academic year (September to May), this ongoing feature shares a graph from a recent New York Times article that is stripped of its contextual information. It's then up to you to use math, statistics and critical thinking to answer questions about what you see. 
Teachers, these data visualization exercises are a great way to incorporate statistics into the classroom, even outside of math or statistics classes. Statistical literacy is important for everyone, and this is a useful tool for teaching students how to read, interpret and question graphs. 
What do you think is going on? Check out this week's graph here and share your thoughts in the comments. 
A new "What's Going On In This Graph?" releases the second week of each month. On the day of a new release, ASA facilitates a discussion through the comments section from 9 a.m. to 2 p.m. ET. If you're on social media, use the hashtag #NYTGraphChat to join the conversation! 






Related Posts

The Public Health Data Challenge deadline is tonight! As your team puts the final touches on your submission, remember to finalize and submit your materials before 11:59 PM EST.  Your submission should consist of a presentation with up to 10 slides on your team's analysis and recommendations as well as an essay with a maximum of 500 words describing the technical details…
0 comments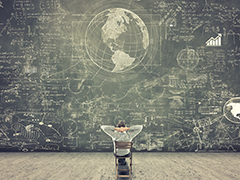 In honor of the science, technology, engineering, and math (STEM) community, today we are celebrating National STEM Day. These disciplines play a vital role in the advancement of scientific innovation and economic growth. National STEM Day is an opportunity to encourage your students to explore and pursue their interests in STEM topics, which includes statistics….
0 comments