What Kind of Statistician Could You Be?
July 19, 2017
With the demand for employees who have data analysis skills growing faster than ever, we're naming 2017 the Year of the Statistician!
The role of statistician was ranked number one by job-seeker sites, and there are hundreds of different professions to choose from. You could be a data journalist at your favorite magazine, a biostatistician at NASA, or work for a professional sports team! There are plenty of well-known statisticians, like Nate Silver and Florence Nightingale. Some of the job opportunities may surprise you.
The career options for statisticians are endless, and the job market continues to grow. In fact, the Bureau of Labor Statistics expects the need for data scientists to increase 30 percent by 2024.
Want to discover what kind of statistician you should be? We made a quiz for you.
Click here to learn what kind of statistician you could be.






Related Posts
From monitoring pandemic impacts, to election projections, to social justice causes, the biggest issues of these times all have one thing in common: Statisticians and data scientists play an important role. So, it's no surprise the new year's job rankings put statisticians and data scientists high on their lists, continuing a trend of high rankings…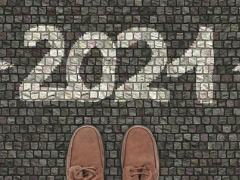 This year been unpredictable and unprecedented for everyone. With the dramatic shift in the U.S. workforce and economy due to COVID-19, you may be wondering,"Is a statistics still a good career option for me?" Although the future may seem unknown for many, don't fear, future statisticians! There are countless opportunities to put your stats skills toward important and fulfilling work, including human rights, international development,…