Wharton Statistics Program "Bursting at the Seams"
October 30, 2015
Enrollment  in the statistics concentration at the University of Pennsylvania's Wharton School has grown substantially in recent years, reports Sydney Schaedel of the Daily Pennsylvanian.
Schaedel quotes Wharton statistics professor Jean Lemaire as saying, "Enrollment in statistics classes [at Wharton] has increased tremendously. We are bursting at the seams – we are understaffed."
According to the American Statistical Association (ASA), the number of students graduating with a bachelor's degree in statistics has grown by 300 percent since the 1990s. The number of students taking classes in statistics or obtaining concentrations in the field also is on the rise.
The article attributes the growth in Wharton's statistics concentration to "increased awareness, as well as the fact that statistics concentrators generally do just as well salary-wise as students in other Wharton concentrations."
Students from the program have gone on to work in health care, insurance, and even at big brand companies like Disney, reports Schaedel.
Like many statistics programs across the country, the number of students in Wharton's statistics program is small with an enrollment around 50. While growth in the number of statistics majors is strong nationally, it's still lagging behind overall demand for statisticians, according to the ASA.
Not all students need to get a concentration or degree in statistics to gain benefits of statistics education. According to the article, "taking a few classes and becoming well versed in the subject" might be enough to obtain the analytical skills needed to understand and leverage data for decision making.
It all depends on the job. One thing is clear, however, according to Lemaire's interview with the Daily Pennsylvanian: "Everyone needs statistics. People who aren't taking any kind of statistics are hurting themselves."
Read the full article here.






Related Posts
From monitoring pandemic impacts, to election projections, to social justice causes, the biggest issues of these times all have one thing in common: Statisticians and data scientists play an important role. So, it's no surprise the new year's job rankings put statisticians and data scientists high on their lists, continuing a trend of high rankings…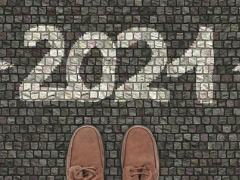 This year been unpredictable and unprecedented for everyone. With the dramatic shift in the U.S. workforce and economy due to COVID-19, you may be wondering,"Is a statistics still a good career option for me?" Although the future may seem unknown for many, don't fear, future statisticians! There are countless opportunities to put your stats skills toward important and fulfilling work, including human rights, international development,…