Wall Street Journal Reports on CIO's Growing Demand for Data Scientists
December 2, 2014
Companies need data scientists, and a lot of them, writes Clint Boulton in a recent article for the Wall Street Journal. Chief information officers are having a hard time finding enough candidates with the right mix of skills needed to gather and manipulate data, as well as analyze data to solve tough business problems. Finding both capabilities in one individual is like striking gold as universities just aren't producing enough graduates to meet the rising demand of companies, reports Boulton.
The article holds up the Advanced Analytics program at North Carolina State University as an example of how some universities are responding to the labor market's demand for data scientists. The program requires students to study many disciplines including statistics, applied math, computer science, finance and marketing. Students work together using real data to solve business problems, just as they would in the real world.
Michael Rappa, founding director of the program, is quoted as saying this type of cross-disciplinary approach is crucial to developing the Big Data skill set companies are after. So far, about 70 colleges and universities have established comparable analytics programs, reports Boulton, including Northwestern University, New York University and Columbia University.
The article notes that some entrepreneurs are developing software designed to perform many of the functions a data scientist would. Rappa, however, disputes the notion that software can come close to matching the skill of a well-trained data scientist since the problems they solve are always changing and require immense creativity. "There's nothing mechanical about that process," he says.
Read the full article at the Wall Street Journal online here (subscription required).






Related Posts
From monitoring pandemic impacts, to election projections, to social justice causes, the biggest issues of these times all have one thing in common: Statisticians and data scientists play an important role. So, it's no surprise the new year's job rankings put statisticians and data scientists high on their lists, continuing a trend of high rankings…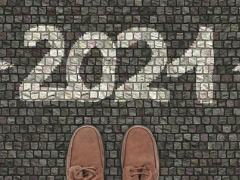 This year been unpredictable and unprecedented for everyone. With the dramatic shift in the U.S. workforce and economy due to COVID-19, you may be wondering,"Is a statistics still a good career option for me?" Although the future may seem unknown for many, don't fear, future statisticians! There are countless opportunities to put your stats skills toward important and fulfilling work, including human rights, international development,…