Video: Meet Statisticians in Other Fields
October 26, 2017
Think statistics isn't used in your field? Think again. For fields as varied as journalism, sports, healthcare, agriculture, video game development, and many others, statistics is integral.
In our newest video, you'll hear first-hand from individuals in these fields who find statistics essential to their work, including: 
Carl Bialik, journalist and data science editor at Yelp
Marlyn Rodriguez, economist at the Bureua of Economic Analysis
Samantha Lee-Ming Chiu, national defense consultant, Booz Allen Hamilton
Dannia Guzman, statistical programming for social policy, MRDC
At This is Statistics we believe that no matter what your job or major is, statistical thinking helps you turn data into knowledge and action.
Interested in learning about what fields incorporate the use of statistics? Watch the video below and connect with This Is Statistics on Twitter and Facebook for more information.






Related Posts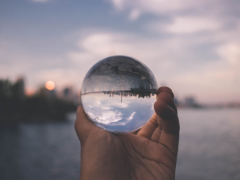 By Kayla Williams, mathematics major, Ohio State University I am currently a senior mathematics major at the Ohio State University, and hope to begin a Ph.D. program in statistics this upcoming fall. During the summer of 2022, I participated in the Collaborative Undergraduate Biostatistics Experience (CUBE) program at Virginia Tech. I enjoyed learning about the…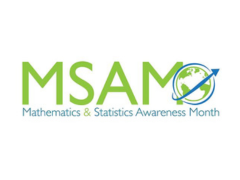 If you haven't had a chance to celebrate Mathematics and Statistics Awareness Month (MSAM), you still have time!  But what is Mathematics and Statistics Awareness Month? It was originally founded as Mathematics Awareness Week in 1986 with a proclamation by President Ronald Reagan. In 2017, the effort extended to statistics to highlight the importance of…