Video: Meet Statisticians in Other Fields
October 26, 2017
Think statistics isn't used in your field? Think again. For fields as varied as journalism, sports, healthcare, agriculture, video game development, and many others, statistics is integral.
In our newest video, you'll hear first-hand from individuals in these fields who find statistics essential to their work, including: 
Carl Bialik, journalist and data science editor at Yelp
Marlyn Rodriguez, economist at the Bureua of Economic Analysis
Samantha Lee-Ming Chiu, national defense consultant, Booz Allen Hamilton
Dannia Guzman, statistical programming for social policy, MRDC
At This is Statistics we believe that no matter what your job or major is, statistical thinking helps you turn data into knowledge and action.
Interested in learning about what fields incorporate the use of statistics? Watch the video below and connect with This Is Statistics on Twitter and Facebook for more information.






Related Posts

The Public Health Data Challenge deadline is tonight! As your team puts the final touches on your submission, remember to finalize and submit your materials before 11:59 PM EST.  Your submission should consist of a presentation with up to 10 slides on your team's analysis and recommendations as well as an essay with a maximum of 500 words describing the technical details…
0 comments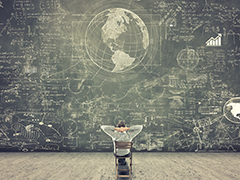 In honor of the science, technology, engineering, and math (STEM) community, today we are celebrating National STEM Day. These disciplines play a vital role in the advancement of scientific innovation and economic growth. National STEM Day is an opportunity to encourage your students to explore and pursue their interests in STEM topics, which includes statistics….
0 comments