Video: Statistics is For Everyone
March 29, 2018
Statisticians work across a range of diverse fields, including human rights advocacy, healthcare and journalism. And, as a Rochester Institute of Technology student Cho Yau says in our latest video: "Smart is the new sexy."
In this video, you'll hear about the important role statistics plays in our lives from Cho and other professionals, including:
Dawn Eash, associate director, Berkeley Research Group
Hilary Parker, data scientist, Stitch Fix
Dave Robinson, data scientist, Stack Overflow
Alexander Oftelie, managing associate, Bentz Whaley Flessner
Matthew Krachey, data scientist, HomeAway
Learn more about how you can put statistics to work doing what you love, no matter what it is. And remember, statistics is for everyone!






Related Posts

The Public Health Data Challenge deadline is tonight! As your team puts the final touches on your submission, remember to finalize and submit your materials before 11:59 PM EST.  Your submission should consist of a presentation with up to 10 slides on your team's analysis and recommendations as well as an essay with a maximum of 500 words describing the technical details…
0 comments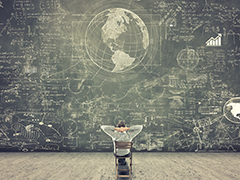 In honor of the science, technology, engineering, and math (STEM) community, today we are celebrating National STEM Day. These disciplines play a vital role in the advancement of scientific innovation and economic growth. National STEM Day is an opportunity to encourage your students to explore and pursue their interests in STEM topics, which includes statistics….
0 comments