Video: How Statistics is Making an Impact in Mental Health
October 26, 2020
Statistics improves our lives—including our mental health!
In our newest This is Statistics video, learn how data from research and trials can lead to insights that not only improve our understanding of mental health, but also make it more personalized to individuals' unique needs.
This video features Samprit Banerjee, Ph.D., M. Stat. Associate Professor of Biostatistics, Weill Cornell Medical College; and Susan Mikulich, Ph.D., Professor, University of Colorado Anschutz Medical Center, as they discuss the intersection of statistics and healthcare.
Learn more about how statisticians are making important strides in the field of mental health—watch the video now!






Related Posts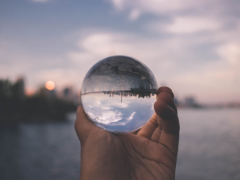 By Kayla Williams, mathematics major, Ohio State University I am currently a senior mathematics major at the Ohio State University, and hope to begin a Ph.D. program in statistics this upcoming fall. During the summer of 2022, I participated in the Collaborative Undergraduate Biostatistics Experience (CUBE) program at Virginia Tech. I enjoyed learning about the…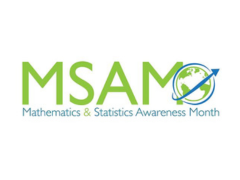 If you haven't had a chance to celebrate Mathematics and Statistics Awareness Month (MSAM), you still have time!  But what is Mathematics and Statistics Awareness Month? It was originally founded as Mathematics Awareness Week in 1986 with a proclamation by President Ronald Reagan. In 2017, the effort extended to statistics to highlight the importance of…