Three Professors Explain How Statistical Science is More Than Numbers
October 23, 2014
Terry Speed, professor of bioinformatics at U.C. Berkeley, makes a strong case along with two other professors about why students should learn statistics.
Speed points out that statistical science is applied to just about every sector—from agriculture and healthcare to manufacturing and technology. "It seems evident that statistics pervades every field of human endeavor, either through the use of statistical facts, some form of sample-population inference, or other informal or formal methods of addressing questions of interest," writes Speed.
This is a big draw for students who are curious about a lot of fields and don't want to be limited to just one. David Wharton, associate professor in ecological statistics at the University of New South Wales in Australia, writes he started out studying ecology, but was soon drawn to statistics because it allowed him to pursue many different interests. He explains that as an ecologist, he'd be limited to focusing on just one area of study, such as plants, frogs or microbes. But as a statistician, he can delve into all of these areas and many more.
John Henstridge, adjunct professor in mathematics and statistics at the University of Western Australia, shares a similar sentiment, calling statistical science a "mathematical Swiss Army penknife." He writes, "…even though I have spent decades working as a statistician, I remain surprised at just how useful this set of tools is and how widely it can be applied."
Read the full article, "Statistics Is More Than a Numbers Game – It Underpins All Sciences."






Related Posts
From monitoring pandemic impacts, to election projections, to social justice causes, the biggest issues of these times all have one thing in common: Statisticians and data scientists play an important role. So, it's no surprise the new year's job rankings put statisticians and data scientists high on their lists, continuing a trend of high rankings…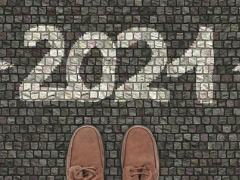 This year been unpredictable and unprecedented for everyone. With the dramatic shift in the U.S. workforce and economy due to COVID-19, you may be wondering,"Is a statistics still a good career option for me?" Although the future may seem unknown for many, don't fear, future statisticians! There are countless opportunities to put your stats skills toward important and fulfilling work, including human rights, international development,…