The Quantified Life is Here, But Who Will Make Sense of It?
January 18, 2017
Imagine if your car knew exactly where you were going based on the time of day and date, prompting your navigation system to drive there. What about a refrigerator that could tell your home assistant to add specific products to your shopping list after you run out?
At the recent 2017 Consumer Electronics Show (CES), hundreds of exhibitors showcased data-driven, connected products for daily life including fitness wearables, voice assistants, cars, appliances and more.  Artificial Intelligence advances are creating a world in which customization of nearly everything is possible. The applications of this are easy to imagine- truly personalized healthcare, education and even a cruise tailored to your exact needs.
However, before we can reap the benefits of these applications someone needs to make sense of the data. According to a recent survey by The Society for Human Resource Management (SHRM) and sponsored by the American Statistical Association, those employers who filled a data analysis position within the last 12 months faced a challenge, with 78 percent reporting they had difficulty recruiting qualified candidates.
Although other data show that the number of students pursuing degrees in statistics is growing, and has been for more than 15 consecutive years, there is real concern that this growth may not be enough to satisfy the high demand for statisticians and other data analysts.
Think back to all those consumer products at CES and the data they generate. A fitness tracking software company uses statisticians and data analysts to find answers in data generated by its users. Their data analysis will be used develop software updates, new features and integrate other sources of data.
How would someone outside this wearable company use the user data it creates? If this fitness tracker is connecting to a user's medical records with their physician, there is also a need for data analysis skills among the medical professionals receiving that data to make care plans for their patients.
It is increasingly clear that data is driving our future. In fact, 59 percent of U.S. organizations surveyed by SHRM expect to increase the number of positions requiring data analysis skills in the next five years. Whether it is a career as a statistician or taking statistics courses to add to your skill base, the ability to draw conclusions from data and communicate these results is in demand.






Related Posts
From monitoring pandemic impacts, to election projections, to social justice causes, the biggest issues of these times all have one thing in common: Statisticians and data scientists play an important role. So, it's no surprise the new year's job rankings put statisticians and data scientists high on their lists, continuing a trend of high rankings…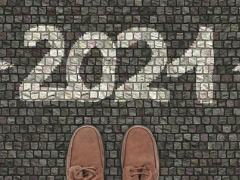 This year been unpredictable and unprecedented for everyone. With the dramatic shift in the U.S. workforce and economy due to COVID-19, you may be wondering,"Is a statistics still a good career option for me?" Although the future may seem unknown for many, don't fear, future statisticians! There are countless opportunities to put your stats skills toward important and fulfilling work, including human rights, international development,…