Thursday, March 14: Teacher Statsketball Q&A
March 11, 2019
Teachers, are you looking to get your students more involved in hands-on statistical thinking? Statsketball is a great opportunity to encourage them to use statistics towards real life events and have fun while doing it!
If you have questions, this live session is a perfect time to ask!
Join Christine Franklin, one of the Statsketball judges, along with ASA representatives Donna LaLonde and Rebecca Nichols for an open Q&A session for teachers. Join us:
Thursday, March 14
5:30 – 6:30pm ET
No prior basketball knowledge is required to introduce your students to Statsketball!
Want to learn more? Get warmed up with our teacher resources or the contest main page.






Related Posts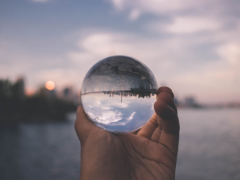 By Kayla Williams, mathematics major, Ohio State University I am currently a senior mathematics major at the Ohio State University, and hope to begin a Ph.D. program in statistics this upcoming fall. During the summer of 2022, I participated in the Collaborative Undergraduate Biostatistics Experience (CUBE) program at Virginia Tech. I enjoyed learning about the…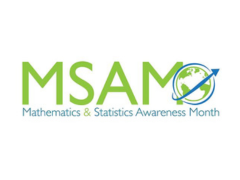 If you haven't had a chance to celebrate Mathematics and Statistics Awareness Month (MSAM), you still have time!  But what is Mathematics and Statistics Awareness Month? It was originally founded as Mathematics Awareness Week in 1986 with a proclamation by President Ronald Reagan. In 2017, the effort extended to statistics to highlight the importance of…