Bracket busted? Pick a winner in the Statsketball Overtime Challenge
March 27, 2017
As we hit the final rounds of the NCAA Men's Basketball Tournament, many of us are inevitably eliminated from our brackets as teams are eliminated from the court.
But don't throw your hat in yet! Get back in the game with the Statsketball Overtime Challenge.
How to play
Follow This is Statistics on Twitter and tweet us what team from the Final Four has the best odds of making it to the Championship game using #StatsketballOT. Submit your pick via Twitter by Friday, March 31. The winner will be randomly selected from the participants who select an actual Championship qualifying team.
What's at stake
The winner will recieve a $25 gift card and a Statsketball shirt. Only U.S. residents are eligible.
Picking the winner
We will select and notify the winner on Saturday, April 1 via Direct Message on Twitter. We will share the winner via Twitter once we make contact via DM.
So log on, connect, and get those calculations cranking.






Related Posts
From monitoring pandemic impacts, to election projections, to social justice causes, the biggest issues of these times all have one thing in common: Statisticians and data scientists play an important role. So, it's no surprise the new year's job rankings put statisticians and data scientists high on their lists, continuing a trend of high rankings…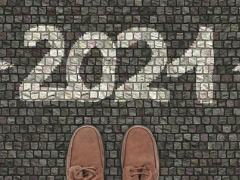 This year been unpredictable and unprecedented for everyone. With the dramatic shift in the U.S. workforce and economy due to COVID-19, you may be wondering,"Is a statistics still a good career option for me?" Although the future may seem unknown for many, don't fear, future statisticians! There are countless opportunities to put your stats skills toward important and fulfilling work, including human rights, international development,…