Statsketball: Meet the Judges
March 31, 2017
Although Statsketball winners are being assessed on the accuracy of their bracket predictions as the NCAA Men's Basketball Tournament plays out, that's not the only thing that matters. Participants' statistical methodology factors in, too.
After all, the odds of a team winning are only that—a measure of the likelihood of a certain outcome playing out. And we can think of no better example of how the odds don't always correlate to the actual results than the tournament.
That's where the Statsketball volunteer expert judges come in: They're reviewing submission essays to assess the methods behind the month's, well, madness.
So who are these individuals who hold your Statsketball fate in their hands? Let's meet them.
Laurel Chiappetta, M. S.
Mrs. Chiappetta is the founder of Data D.I.V.A. statistical consulting.  She holds a master's degree in Biostatistics from the University of Pittsburgh Graduate School of Public Health and holds an adjunct teaching position with the Department of Statistics at the University of Pittsburgh. For the past 15 years, she has specialized in statistical analysis, programming and data acquisition working with various applications including health care and marketing research.  She also regularly contributes to educational publications in business statistics and statistical computing.
Stephen Loftus, Ph. D.
Dr. Stephen Loftus is an Analyst in Baseball Research and Development for the Tampa Bay Rays, where he has worked since June 2016. Prior to this, he received his Ph.D. in Statistics from Virginia in the Fall of 2015, working on Bayesian variable selection techniques in high-dimensional models with applications to biology and ecology. In addition, he has written and presented several articles for public sabermetric research, concentrating on the use of Bayesian methods in baseball.
Steven E. Rigdon, Ph. D.
Dr. Rigdon is a professor of biostatistics at St. Louis University, where he conducts research on optimal experimental design. He is the author of Calculus, 8th and 9th ed. (Pearson), and Statistical Methods for the Reliability of Repairable Systems (Wiley). He has also been published in ASA's Technometrics, ASQ's Journal of Quality Technology and Quality Engineering. His work in models for election prediction was profiled in a 2008 Wall Street Journal article and interviews with local TV stations KMOV and Fox 2.
While referees are calling the shots on the court, our Statsketball judges are doing the same for the competition's brackets. Many thanks to these real-world statistics stars for volunteering their time!
Want to learn even more? Check out these Statsketball submission trends or visit the Statsketball page.






Related Posts
From monitoring pandemic impacts, to election projections, to social justice causes, the biggest issues of these times all have one thing in common: Statisticians and data scientists play an important role. So, it's no surprise the new year's job rankings put statisticians and data scientists high on their lists, continuing a trend of high rankings…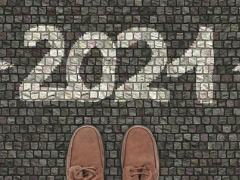 This year been unpredictable and unprecedented for everyone. With the dramatic shift in the U.S. workforce and economy due to COVID-19, you may be wondering,"Is a statistics still a good career option for me?" Although the future may seem unknown for many, don't fear, future statisticians! There are countless opportunities to put your stats skills toward important and fulfilling work, including human rights, international development,…