Statsketball Returns: Submissions for the Annual Sports Analytics Contest Opens March 15
March 2, 2020
Statsketball, our rapidly growing annual contest to apply statistics to the NCAA Basketball Tournament, is back! Is your head in the game?
Statsketball challenges high school and undergraduate students to predict the outcome of the 2020 NCAA Basketball Tournaments, using statistics rather than luck.
The contest features two challenges:
The "Pick 'Em": Upset Challenge allows students to use statistical methodology to submit a list of teams they predict will win their first-round games.
In the "Build Your Own Bracket": Draft Challenge, students have 224 draft points to assemble their cohort of teams from the seeded participants.
The basketball and other college and professional athletics rely increasingly on sports analytics to increase revenue, improve player performance and the team's quality of play, prevent injury, predict outcomes and much more. Sports analysts are in high demand, since teams have developed entire departments dedicated to analyzing statistics to give them a competitive advantage.
Ready to take your shot?
Submissions open on March 15. Start now by reviewing the guidelines and keep an eye on our Statsketball page to stay up to date on the contest!






Related Posts
From monitoring pandemic impacts, to election projections, to social justice causes, the biggest issues of these times all have one thing in common: Statisticians and data scientists play an important role. So, it's no surprise the new year's job rankings put statisticians and data scientists high on their lists, continuing a trend of high rankings…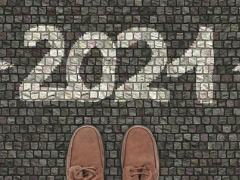 This year been unpredictable and unprecedented for everyone. With the dramatic shift in the U.S. workforce and economy due to COVID-19, you may be wondering,"Is a statistics still a good career option for me?" Although the future may seem unknown for many, don't fear, future statisticians! There are countless opportunities to put your stats skills toward important and fulfilling work, including human rights, international development,…