Statsketball 2019: Meet the Judges
March 14, 2019
Welcome to our 3rd annual Statsketball Tournament, where high school and undergraduate students nationwide use statistics to predict the outcome of the Men's, and this year expanding to the Women's, 2019 NCAA Basketball Tournaments.
While others cheer for their hometown team, Statsketball participants have the opportunity to use statistics to predict the outcome of the tournaments. A panel of expert judges will join the madness to assess students' statistical methods based on their accuracy and strength.
Who are these scorekeepers assessing your statistical methodology? Meet this year's Statsketball judges:
Women's 2019 Statsketball Judges:
Christine (Chris) Franklin
Chris Franklin is the K-12 statistics ambassador for the ASA and an elected ASA fellow. She is retired from the University of Georgia as the Lothar Tresp Honoratus Honors professor and senior lecturer emerita in statistics. She is the co-author of an introductory statistics textbook for advanced placement (AP), a post-secondary co-author of a sports statistics textbook for high school and a statistics writer for major ASA and NCTM policy documents. She is a past chief reader for AP statistics and a Fulbright scholar to New Zealand. Chris welcomes opportunities to collaborate and share her love of statistics with teachers and teacher educators. She is crazy about running, hiking, scoring baseball games and reading mysteries.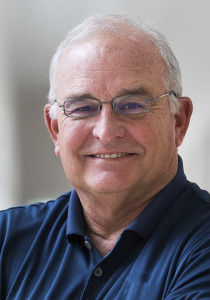 Gilbert W. Fellingham, Ph. D
Gilbert Fellingham is a professor of statistics at Brigham Young University (BYU). He spent a number of years as a math teacher and coach for water polo, swimming, track and field and volleyball in two different secondary schools. He holds master's degrees in physical education and statistics and a Ph.D. in biostatistics from the University of Washington. Author or co-author of nearly 100 refereed publications, his current research interests include applications of Bayesian and nonparametric Bayesian models in health and human performance. He won the 2006 Statistics in Sports award from the ASA. He has done work for the United States Men's and Women's National Volleyball teams, the Philadelphia Eagles of the NFL, the Utah Jazz of the NBA and a number of athletic teams at BYU. He is currently serving as an assistant coach for the women's volleyball team at BYU that reached the final four in the NCAA tournament in 2018.

Scott Evans, Ph.D.
Dr. Scott Evans is a professor of epidemiology and biostatistics and director of George Washington University's Biostatistics Center. He is the author of more than 100 peer-reviewed publications and three books on clinical trials. He is the director of the Statistical and Data Management Center (SDMC) for the Antibacterial Resistance Leadership Group (ARLG), a member of the Board of Directors for the ASA and formerly for the Society for Clinical Trials (SCT) and the Mu Sigma Rho (the National Honorary Society for Statistics).  Professor Evans is also the editor-in-chief of CHANCE magazine, the Statistical Communications in Infectious Diseases (SCID) journal and the co-editor of a special section of Clinical Infectious Diseases (CID). He was also a participant of ASA's This is Statistics sports analytics webinars.
Men's 2019 Statsketball Judges: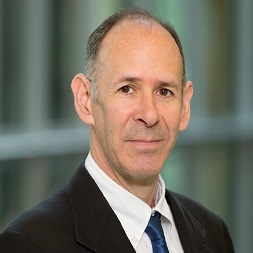 Sheldon H. Jacobson, Ph.D.
Dr. Sheldon H. Jacobson is a founder professor of computer science at the University of Illinois at Urbana-Champaign, where he serves as the director of the Bed Time Research Institute, a STEM learning laboratory for addressing problems that impact society, inform policy and/or are of broad societal interest. As part of the Institute, he oversees undergraduate and graduate research on bracketology, which led to the 2011 launch of the Bracket Odds website. These activities have been widely broadcast, appearing in and quoted on Bleacher Report, CBS Sports, USAToday and Bloomberg Business.

Stephen Loftus, Ph.D.
Dr. Stephen Loftus is a visiting assistant professor of mathematical sciences at Sweet Briar College. Prior to this, he received his Ph.D. in statistics from Virginia Tech in the fall of 2015 and worked as an analyst the Tampa Bay Rays' baseball research and development department. Additionally, he has written and presented several articles of public sabermetric research, concentrating on the use of Bayesian methods in baseball analysis.

Laurel Chiappetta, M. S.
Laurel Chiappetta is the founder of Data D.I.V.A. LLC statistical consulting. She holds a master's degree in biostatistics from the University of Pittsburgh Graduate School of Public Health and is an adjunct teacher at the University of Pittsburgh. For the past 15 years, she has specialized in statistical analysis, programming and data acquisition working with various applications including healthcare and marketing research. She also regularly contributes to educational publications in business statistics and statistical computing.
Ready to take your shot? Start now by reviewing our Statsketball and Statsketball resources pages, and keeping an eye out for more up-to-date information on the contest!






Related Posts
From monitoring pandemic impacts, to election projections, to social justice causes, the biggest issues of these times all have one thing in common: Statisticians and data scientists play an important role. So, it's no surprise the new year's job rankings put statisticians and data scientists high on their lists, continuing a trend of high rankings…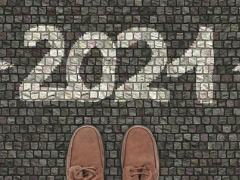 This year been unpredictable and unprecedented for everyone. With the dramatic shift in the U.S. workforce and economy due to COVID-19, you may be wondering,"Is a statistics still a good career option for me?" Although the future may seem unknown for many, don't fear, future statisticians! There are countless opportunities to put your stats skills toward important and fulfilling work, including human rights, international development,…